Your skin, under control. New products in cat. №5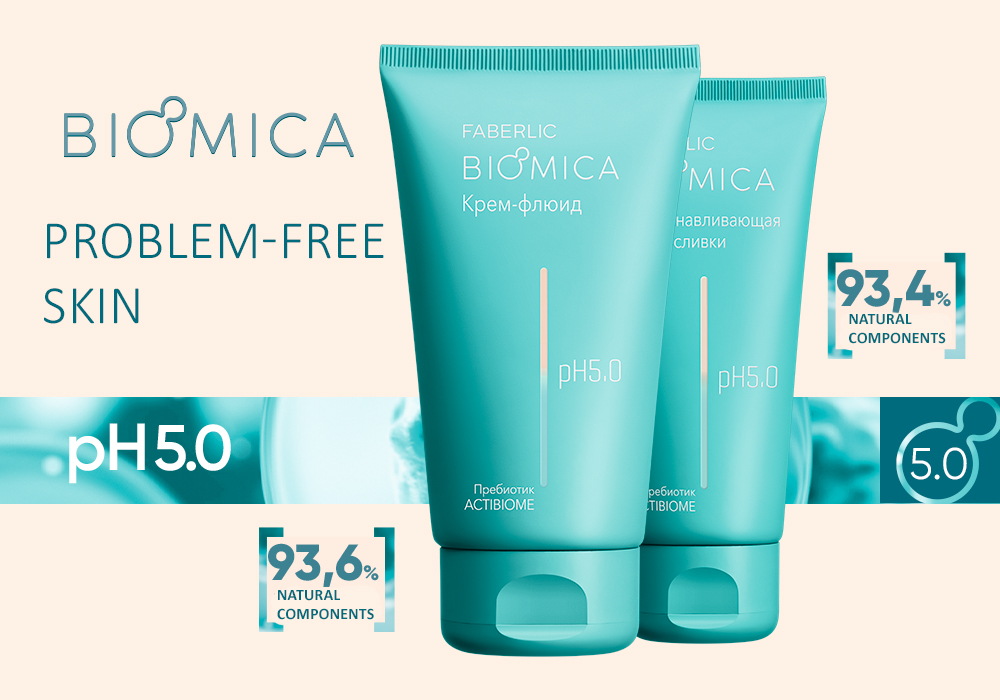 A diverse microorganism ecosystem protects your skin against infections and supports immune system activity. The Biomica line cares for your microbiome by maintaining optimal skin pH level. Try our new products: fluid cream and restoring cream mask. They are suitable for all skin types, including sensitive.
Fluid Cream for face, hands, and body with shea oil quickly moisturizes your skin and restores its protective functions. After a week of use, you will notice more even face tone and fewer imperfections and redness.
Regenerating cream mask soothes and moisturizes your skin and supports its natural protective functions. It contains precious shea and macadamia oils, your allies in the fight for beauty and youth.