A kiss for good luck: new product in catalogue №6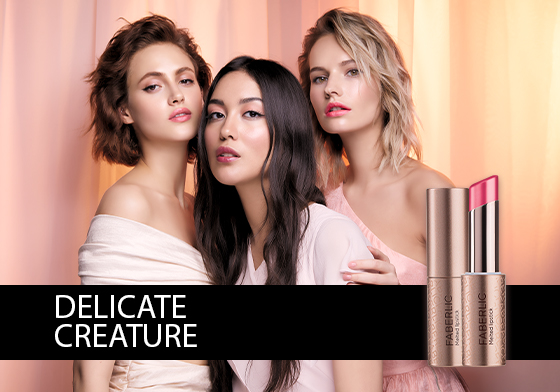 Getting everything at once is easy! At least when it comes to lip looks.
Keep Balm lipstick balm from the trendy Glam Team line is a 2-in-1 product. It gives your lips subtle color and cares for your skin all day long. This results in smoother softer, more moisturized lips, and small cracks heal quickly. It's all in the composition. The lipstick contains a complex of oils: shea and aloe, plus vitamins E and F.
Thanks to the comfortable texture and convenient shape of the stick, Keep Balm literally glides over your lips and gives you perfectly even coverage. Special polymers prevent the lipstick from bleeding and keep your skin moisturized.
Another plus is the stylish packaging featuring a magnetic cap. No matter how shaken up your purse or makeup bag gets, this lipstick will definitely survive.
The palette includes a total of 9 glowing shades, from natural nude and natural beige to cranberry red and dark plum. Guaranteed to look feminine and alluring!