Simplicity and style: trendy summer minimalism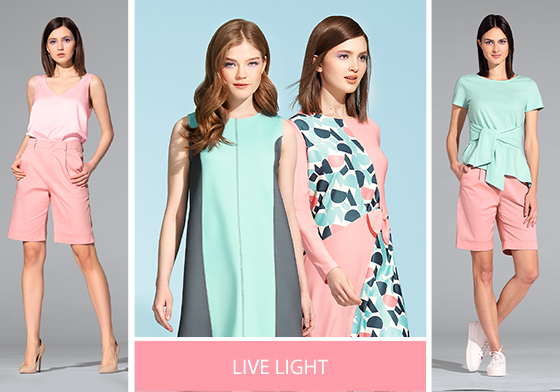 In summer, you need the bare minimum for happiness: a light dress in your favorite colour, comfortable trainers, and a shoulder bag! Next summer promises to be active and eventful – we're already making plans for an unparalleled season of celebration and adventure with the Minimalism collection.
Muted colours, clear lines, geometric prints: minimalism trends are gaining more and more fans! Everything is simple and universal, but refined and stylish: this is what modern fashionistas, jaded by the latest in shock-style, really want. It turns out that making basic models into graceful perfection is a job for professionals. How do you avoid losing your identity, dissolving into a drop in the sea of minimalistic choices? Faberlic says bet on a unique palette and modern materials!
Knitwear in subtle shades of turquoise and pink. A spectacular neoprene dress. A basic top in flowing, shiny satin. Among the new products in the Minimalism collection, you can find an accent piece for a bold touch, or just the essentials for a spring update. And, of course, plus sizes!