That hits the spot! Faberlic massage roller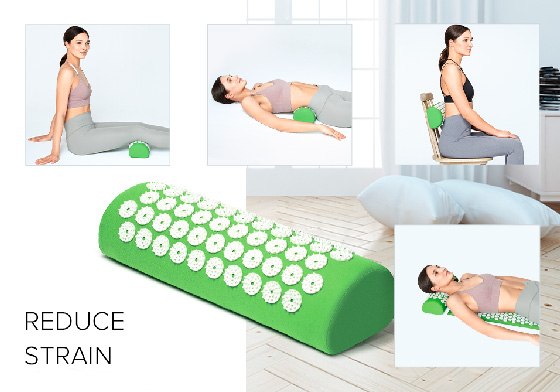 Being able to stay healthy in a cosy home environment is one of humanity's most important achievements! We combined the technology of traditional medicine with the ancient knowledge of acupuncture to present a compact accessory for rest, pain management, and preventing back diseases.
The acupuncture massage roller affects many biologically active points at once. Microcells target nerve endings to improve blood circulation, relieve pain in the muscles, and stimulate tissue repair.
Regular use of the roller:
- activates metabolic processes in the body
- prevents degenerative disc disease and other back diseases
- normalizes muscle tone.
The roller can be used on the neck and lower back for osteochondrosis and sciatica, as well as for headaches, insomnia and excess weight. Acupuncture massage relaxes you and helps you beat stress quickly! Use together with the massage mat (11035).