Summer in mind: New products in catalogue №7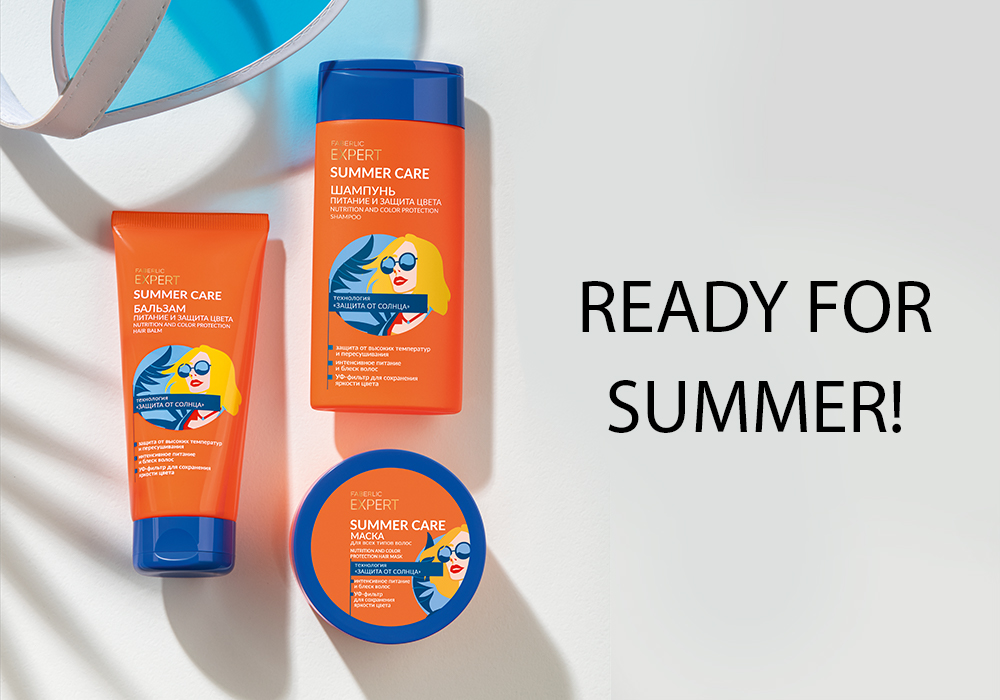 This year, summer will eventually come, in spite of quarantine and self-isolation. Lively groups will rush out to parks and to the beach, to enjoy the warm weather and sunshine. We believe in it, and you should too! So you better get your light sundresses ready. It would also be a good idea to stock up on sun protective cosmetics, so that ultraviolet rays don't harm your skin or hair.
The Expert Summer care series contains three of our most popular products for hair care - must-haves for the summer season. The shampoo, balm, and mask provide complex care and, thanks to UV filters, prevent the negative effects of the sun's rays. They'll come in handy if you frequently blow-dry your hair: they protect your locks from drying out.
The mildly-formulated shampoo gently cleanses hair and scalp, hydrates, and nourishes. The balm makes combing and styling easier. The mask has an intensive effect: it revitalizes damaged hair from within and provides healthy shine.