Seasons collection: new products in catalogue №7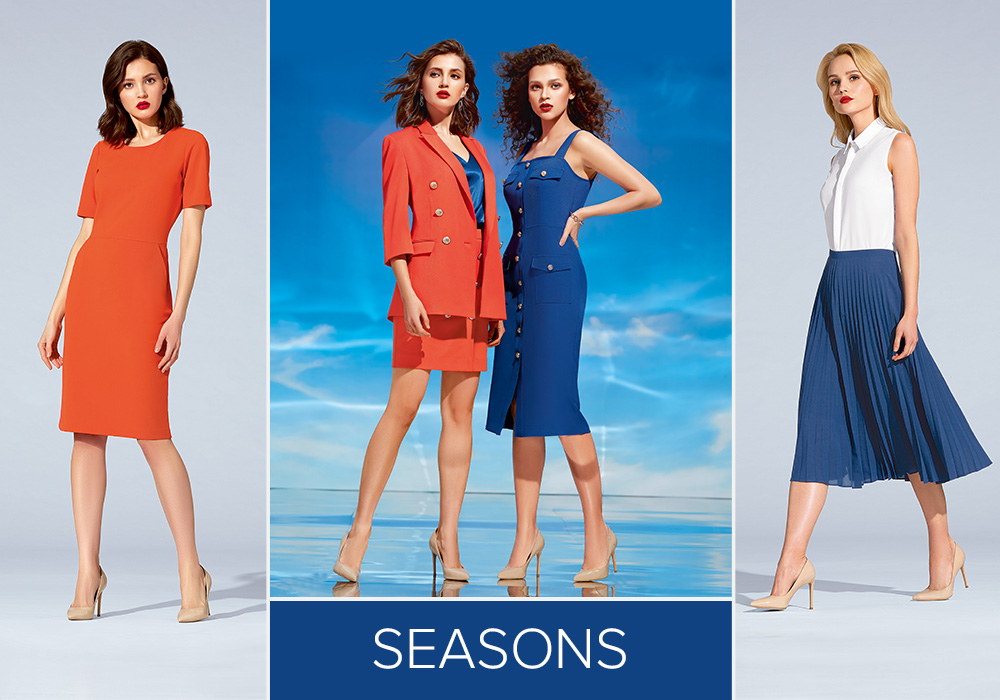 Our fashion seasons rotate in a non-stop cycle of stylish solutions! Presenting: the Seasons clothing and accessories collection. It comes with the bright smell of sea, sun, vacation, relaxation... Everything we're not getting enough of now. So set your sails to the wind, follow fashion trends, and plan your summer looks.
The Seasons collection is concise and positive. A blue-white-red colour palette, stripes, anchors, beach prints, and themed accessories are the features of nautical style, always relevant both in the city and at the seaside. These elegant clothes will fit both a business and an everyday wardrobe, and some of them can easily become the base for a cocktail look.
T-shirts and skirts are for everyday wear. The knitted striped dress is comfortable for regular wear as well, because the fabric doesn't stretch or crumple. Businesswomen will surely appreciate the red-orange skirt and jacket that easily work together as a set. A suit like this will really set you apart as a leader and a person with perfect taste! Wear wide palazzo trousers in the office or on a date. They make your steps more determined and visually lengthen your silhouette.