For your home and soul: new products in catalogue №7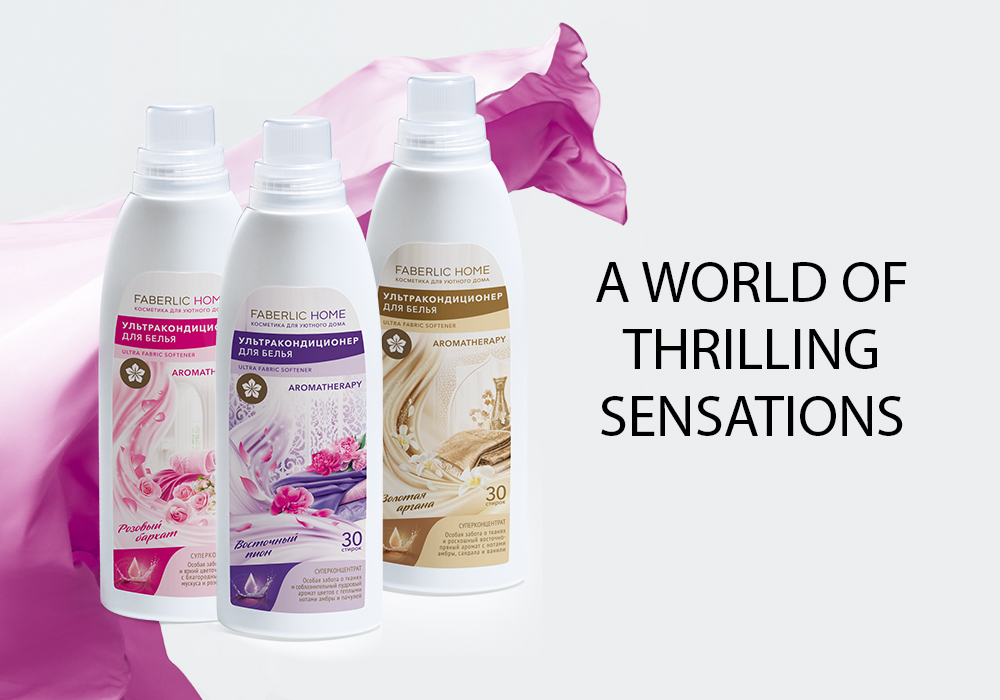 These days, when your home has literally become your castle, it's important to make sure you and your loved ones are as comfortable as possible: keep things in order, make sure everything's clean, and don't forget about fragrances for fabrics. They fill the family nest with a special mood and create cosiness.
The Aromatherapy collection contains Pink Velvet, Eastern Peony, and Golden Argania 2-in-1 fabric softeners. Three tempting fragrances that will reveal a delicate trail of notes while you wear clothes or touch fabrics. In addition to the scented veil, they also make clothes softer and make ironing easier.
Use for washing drapes, blankets, towels, and sheets. One pack is enough for 30 uses, thanks to the super-concentrated formula.
Try these new products in catalogue №7 at a special 45% discount!