Out of my sight: new product in the Glam Team series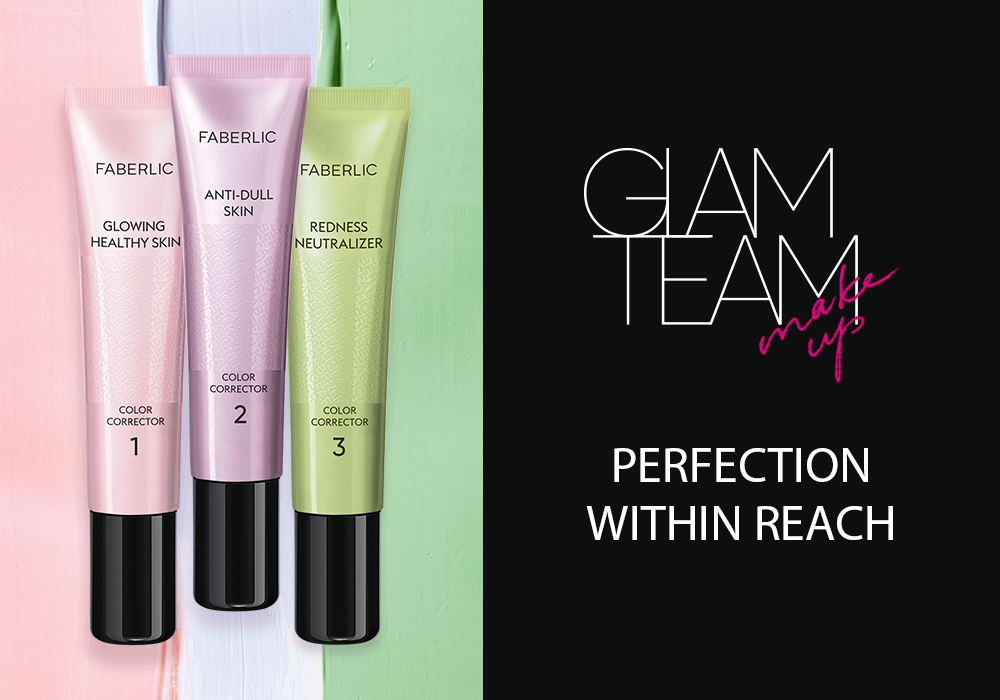 Why show others what should be hidden - the imperfections in your appearance? Let them see only the most beautiful things: your charming smile, happily shining eyes, and dimples in your cheeks. Pimples, inflammation, and signs of fatigue can be masked with correctors.
Your helpers in the fight for the perfect face have arrived in the Glam Team series! Special reflective Rona Balance particles refract light and visually mask imperfections, while Aquaxyl complex moisturizes your skin. Use a brush to apply the products under foundation to achieve the desired effect.
Soft pink corrector hides dark spots and neutralizes yellow undertones. You can use it over your entire face or only on problem areas.
Lavender corrector eliminates unhealthy yellowish complexion. It is useful for masking pigmented spots.
Green corrector neutralizes redness. Superbly hides veins, pimples, and inflammation. Should be applied only on spots where needed.