Get inspired and take action: the Faberlic Book series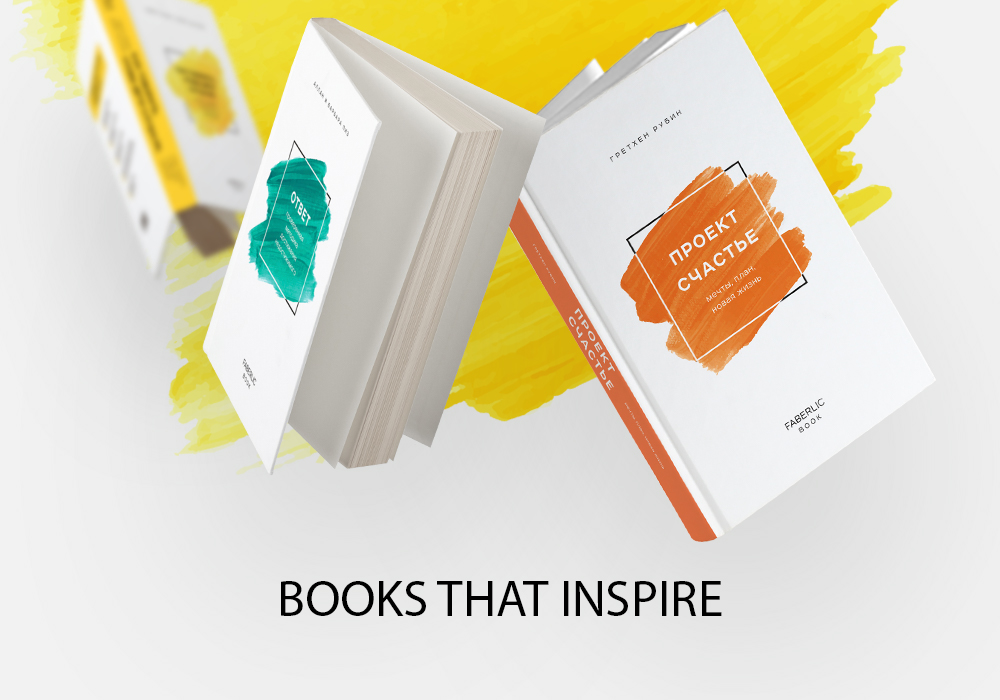 Each day brings new questions that need fast answers. We are torn between two successful options and lose sight of the third one. We follow our emotions and forget about the future. We stand still in fear of going the wrong way!
Fortunately, we also love to read - about ourselves, of course! Faberlic's newest project is eight best-selling books devoted to different aspects of life. Business and personal relationships, organization and reaching your goals - all this depends on skill that you can master, reinforce, and improve.
Methods from worldwide published authors, action plans that got thousands of people out of difficult life circumstances, clear structure, and an easy style have made these books indispensable must-haves. Take notes and mark pages, write your own thoughts in the margins, and go back to things you've already read. Everything you see on the pages you read with Faberlic Book can be applied in practice, tried out, and put into action. Just get started!