Long-lasting formula: New products in catalogue №7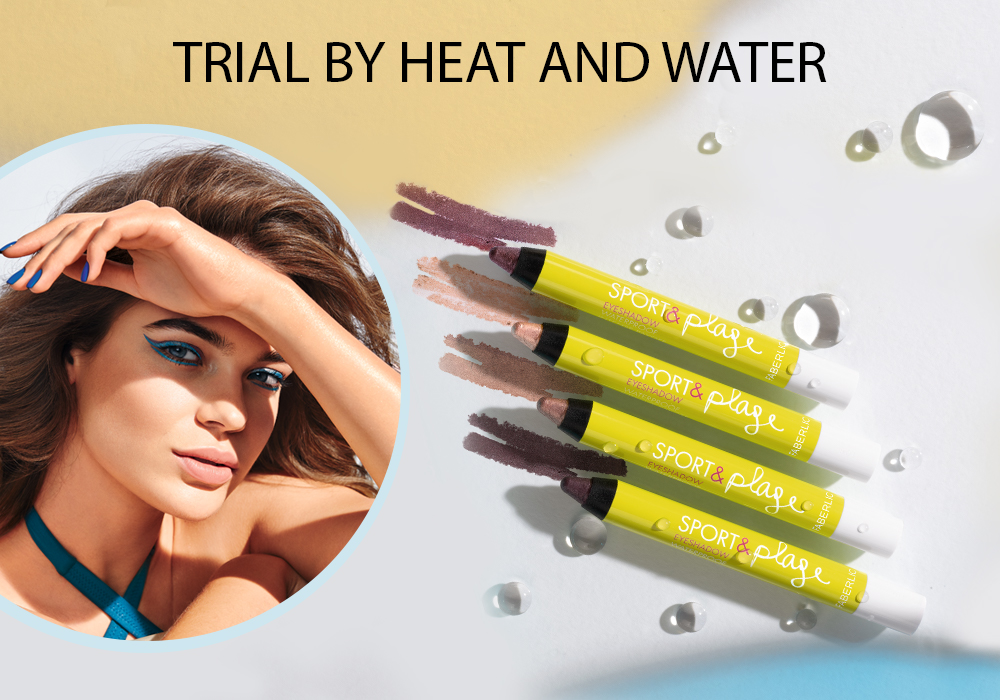 Eyeshadow emphasizes your eye colour and makes your gaze more alluring. How do you apply it? Some people use applicators, some use brushes, and some just use their fingertips. We have an elegant solution: eyeshadow sticks.
Four universal shades are here in the SPORT&plage collection. Purple, gold, golden brown, and dark brown suit anyone and everyone. You won't need any beauty accessories to apply them: you can use these pencils like eyeshadow or like liner.
You don't have to be a professional to do your makeup flawlessly with eyeshadow sticks. Just one swipe, and the radiant colour goes on in an even layer. These shadows won't flake into your eyes, and will stay on until you purposefully wash them off. As an added bonus, they're waterproof: they'll stand up to heat and humidity with ease. A must-have for both sentimental ladies who cry out of happiness, and the most active who never skip a workout!
The eyeshadows are easy to take with you: they don't take up a lot of space, won't spill, and are always at hand, ready to instantly transform your daytime makeup into an evening look. Use a makeup sharpener to keep the pencil sharpened.