Bon Journey: world-traveling line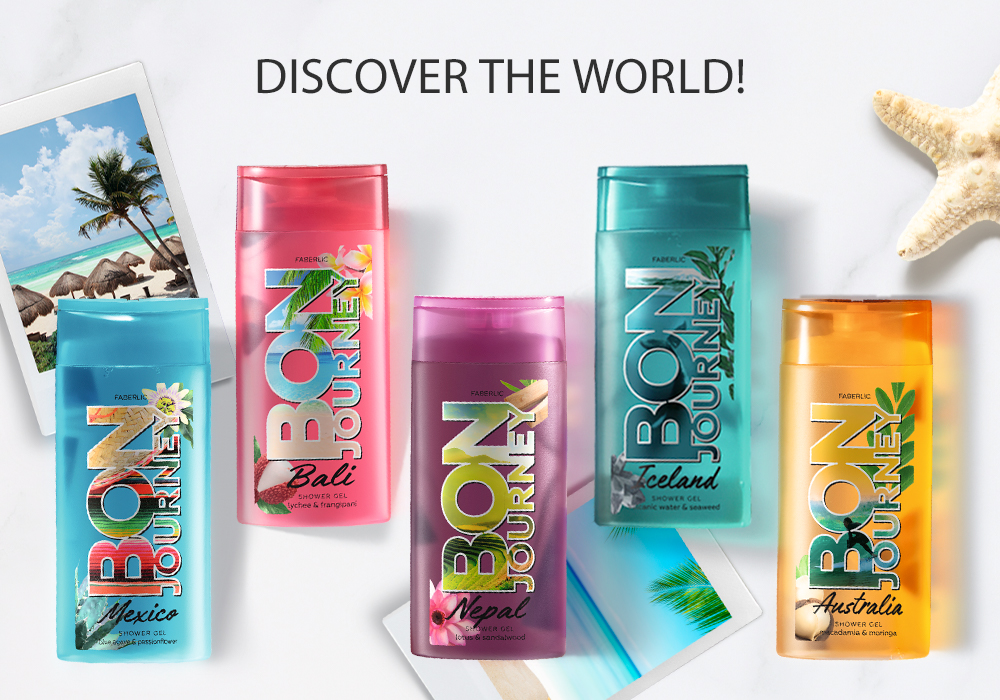 You won't need an airplane seat or any mode of transport to set off on this journey! Get some new experiences without leaving your spot! The magical scents of far-off countries are here for everyone. This is the Bon Journey series: products for daily skin care and the unbeatable feeling of world travel.
Choose places you haven't visited yet or countries you have vivid memories of, and make them part of your beauty ritual. Shower gels in your favourite scents are just like traveling: they help you get immersed in another reality. Ready to give it a try?
Australia (1717) – a mix of sweet macadamia nut and exquisite moringa, a tropical medicinal tree.
Iceland (1719) – the refreshing scent of seaweed and volcanic water.
Bali (1715) – a tropical cocktail featuring mouth-watering lychee and dainty frangipani flowers.
Nepal (1716) – the warm scent of lotus bloom and precious sandalwood.
Mexico (1718) – blue agave and blossoming passionflower.
And now for the best part. Low prices on all these new Bon Journey products. Collect them all!