Home Gnome Greenly: for eco-friendly laundry in hard water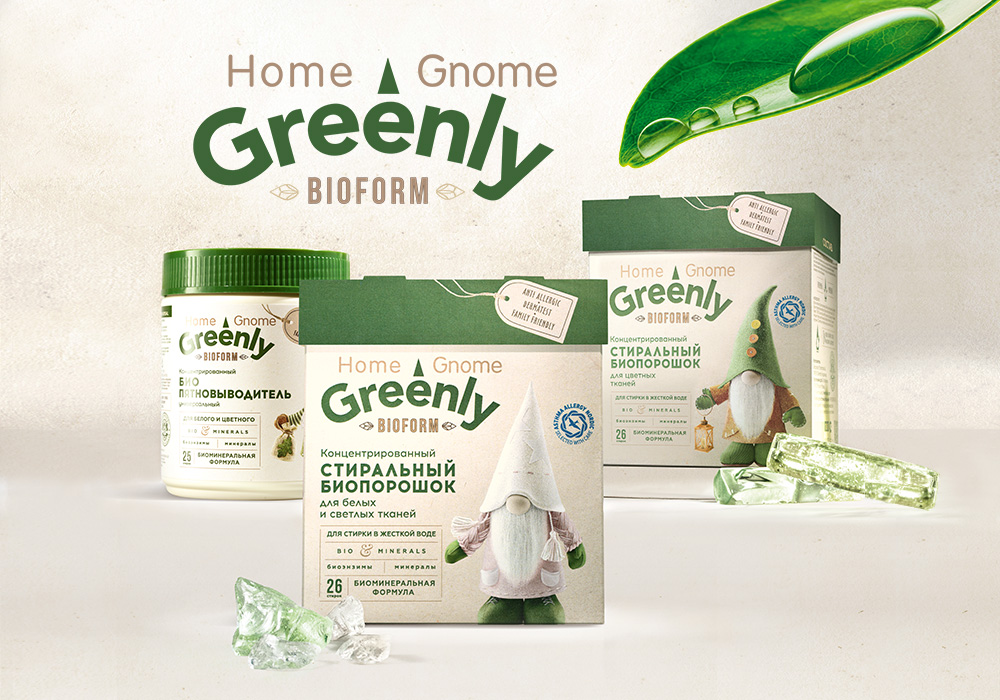 Invite the little gnome into your home! He loves cleanliness, knows that safety comes first, and keeps things cosy. His name is Greenly, and he has a team of new bio cleaning products on his side. The gnome and his friends will help deal with the most difficult parts of doing laundry in hard water: they'll completely remove stains and keep people with sensitive skin, allergies, or asthma safe!
The products in the Home Gnome Greenly series use bio enzymes to fight stains, plus soften water and keep your washing machine scale-free with minerals. No greyness or yellowness, unpleasant odours, stiff fabrics with powder remnants on them, or irritated skin! The royal standard of clean!
Concentrated bio detergents (11891 and 11892) deal with tough dirt, neutralise hard water, and soften fabrics. The products completely wash out, while preserving the colour and structure of your clothes.
Universal bio stain remover (11984) gets rid of stubborn stains and keeps fabrics odour-free- even in hard water! The laundry booster can be used for pre-wash procedures or soaking, and it's also great for cleaning and disinfecting carpets, upholstery, and mop heads.
The packaging and measuring spoon can be recycled, and are made from recycled materials themselves. The biomineral formulas contain no dyes, fragrances, preservatives, or chlorine. Try them at super prices in the new catalogue!