Start the day bright: Nuki Mouth Rinse with grapefruit oil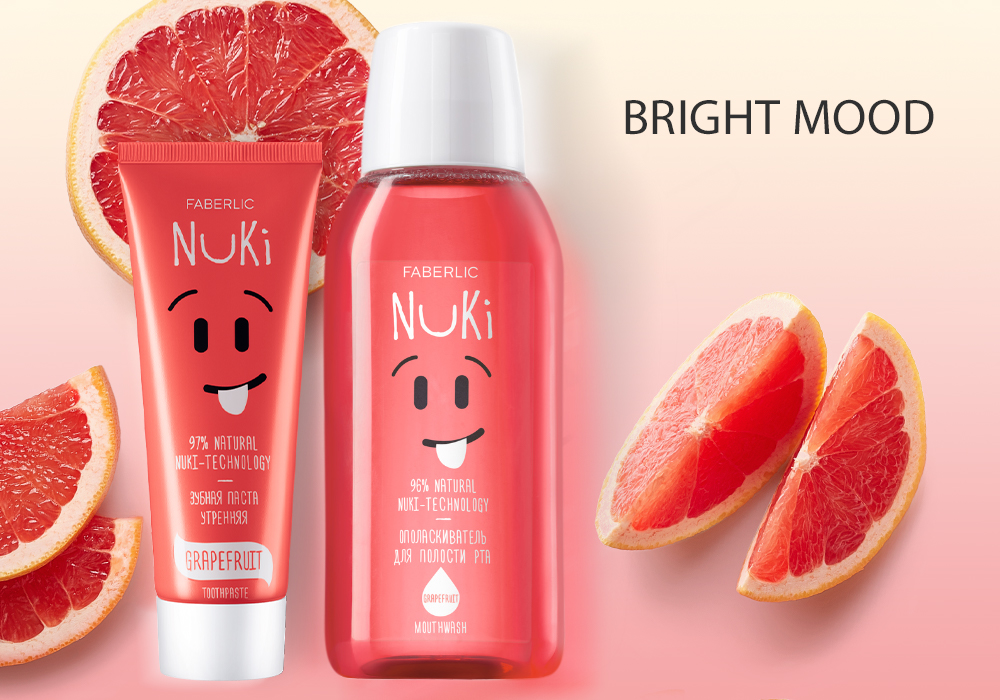 There's a new addition to the Nuki series! Now you can not only clean your teeth competently, but also rinse your mouth mindfully. This new product with grapefruit oil helps you maintain even better oral hygiene, reduce the amount of bacteria in your mouth, and reduce the risk of inflammation. Grapefruit oil guarantees long-lasting fresh breath and stronger gums. The cheerful flavour and scent of juicy citrus will charge you with positive energy for the whole day!
NUKI mouthwash (2499) does not contain SLS/SLES or parabens, and is made of 97% natural ingredients, so the whole family can use it!
Use it together with Nuki toothpastes for a combined effect.
Hurry and order this new grapefruit-flavoured product at a great price in the new catalogue. Try it out and smile often!