Comfy and universal: new products in style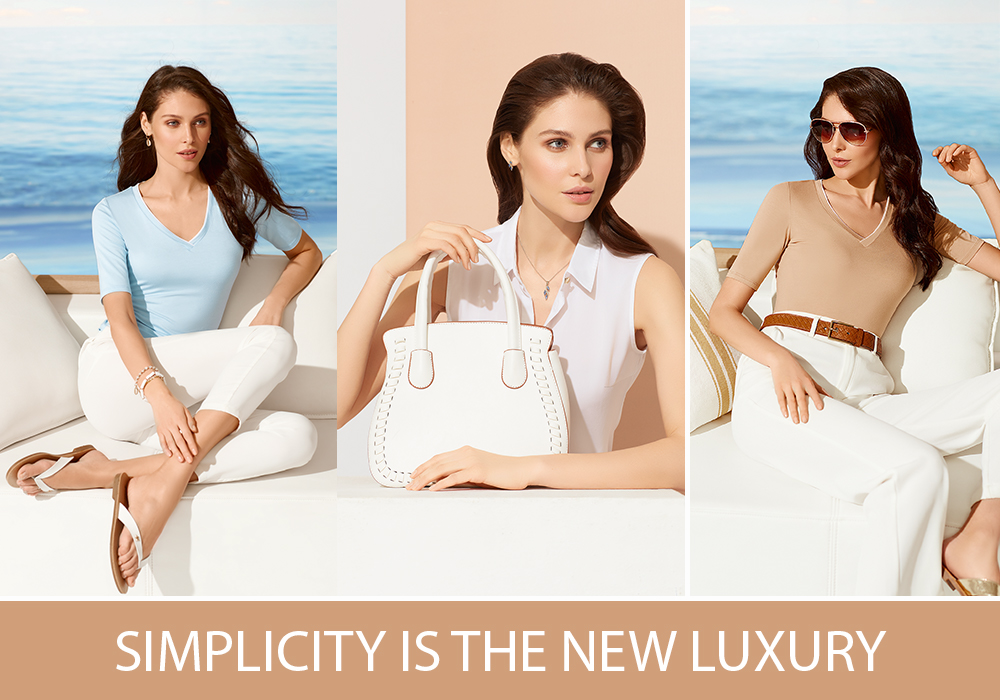 Fill your everyday mood with colour thanks to our new tees: stylish, comfortable, and colourful! No overly fussy cuts - just lightness and perfection. Soft viscose jersey tees smoothly hug your figure, creating a graceful silhouette. The elegant V-neck and cropped sleeves are the height of femininity.
These tees come in four hot colours: beige, red, dark blue, and light blue. Every day a different colour and a perfect outfit! The universal cut means these tees go perfectly with skirts, shorts, trousers, and leggings. They'll find a place in your business wardrobe, and can be worn at your home office, out for a walk, or on a date!
Want even more style? Add some interesting accessories to your outfit. Something like one of our new bags that can fit all your beauty must-haves and useful little things! Snow-white Maribel with beige trim makes your look airy and light, and bright red Nikki adds confidence and shows off your serious attitude towards getting things done.