Good company only. Insect repellents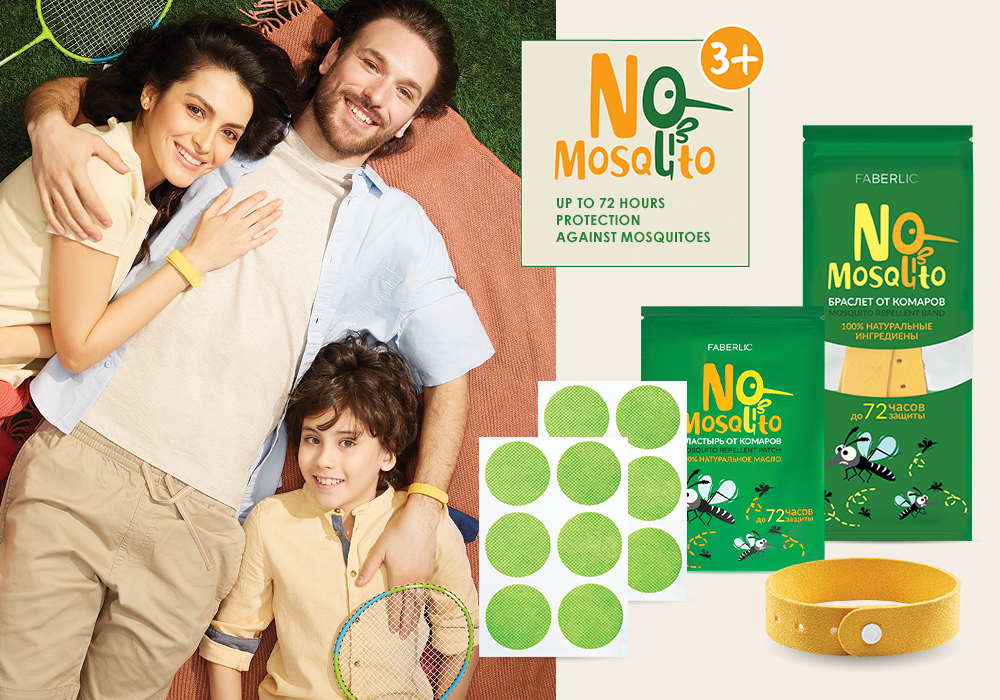 Some love spending time in forests, close to rivers or lakes, while others go to the mountains to enjoy nature. Some spend their free time on their own, enjoying birdsong, the whisper of the trees, and murmuring water, while others prefer to be with friends or family members so they have someone to play games or discuss the news with. Whether you like active or relaxed holidaymaking, it's important to be prepared. Start with repellents!
We have a new No Mosquito series in catalogue №9. It includes a bracelet and plasters based on citronella essential oil, which is a natural repellent. Suitable for children age 3 or older, to be used for no more than 8 hours a day (they work up to 72 hours in total). The effect applies to a distance of 40-60 cm. For use in open air only. Store in the original package.
Repellent bracelet is comfortable to wear on your wrist, ankle, or attached to a bag. You can use two bracelets at the same time for double protection (but no more). The bracelet is 24.5x1.8 cm and adjustable.
Mosquito repellent patches can be stuck to clothes, bags, backpacks, shoes... Anywhere but skin! You can use two band-aids at the same time for double protection.