For culinary masterpieces! Faberlic Home products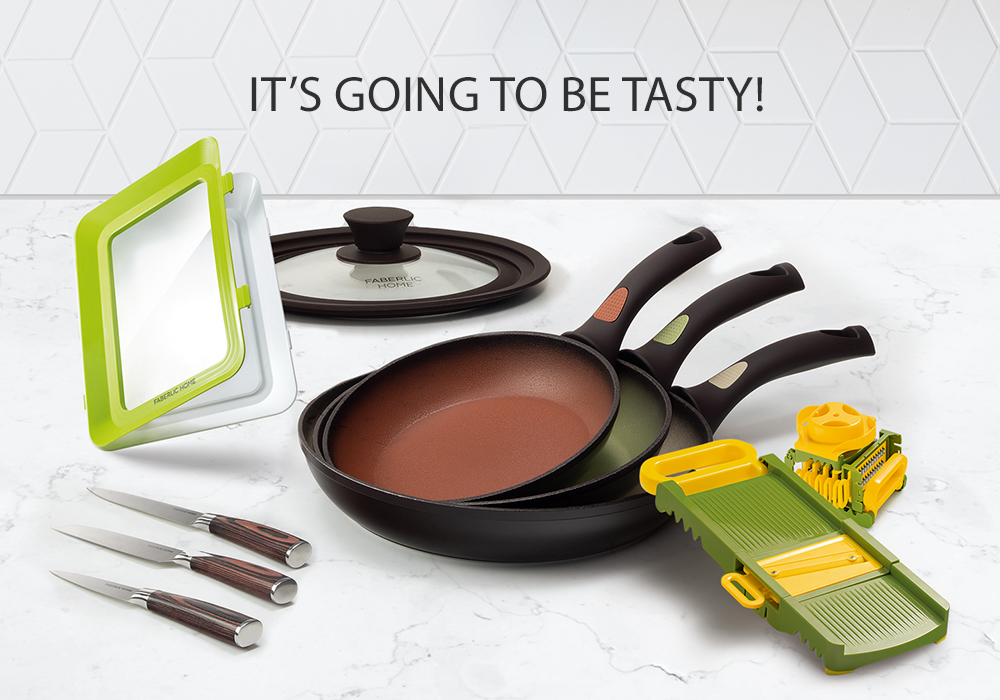 Frying pans with an innovative non-stick coating developed in Germany are suitable for all stoves, including induction. They come in three colours: avocado, olive, and terracotta. The avocado and olive coloured pans have a two-layer coating, and the terracotta has a three-layer coating. Heating this kitchenware doesn't give off toxic or cancer-causing substances. Use it to cook healthy food with minimal fat. The frying pans are available in three diameters: 20, 24, and 28 cm.
Lid included. These new products are made from high-quality and eco-friendly materials. The silicone rim lets you use the lid with pans of three different diameters: 24/26/28 cm or 18/20/22 cm.
Use our knives for quick and professional cutting. The weight and blade size were especially chosen for easy cutting. The durable and stylish grip is made from pakka wood, an innovative material made of natural wood and synthetic resin. Each knife has its own function.
Don't want to cut? Then grate! With the universal 6-in-1 transforming grater. A foldable mechanism makes it easy to store. And its bright design will make it stand out on your shelf among other kitchenware.