Smart cleaning technology: toilet gel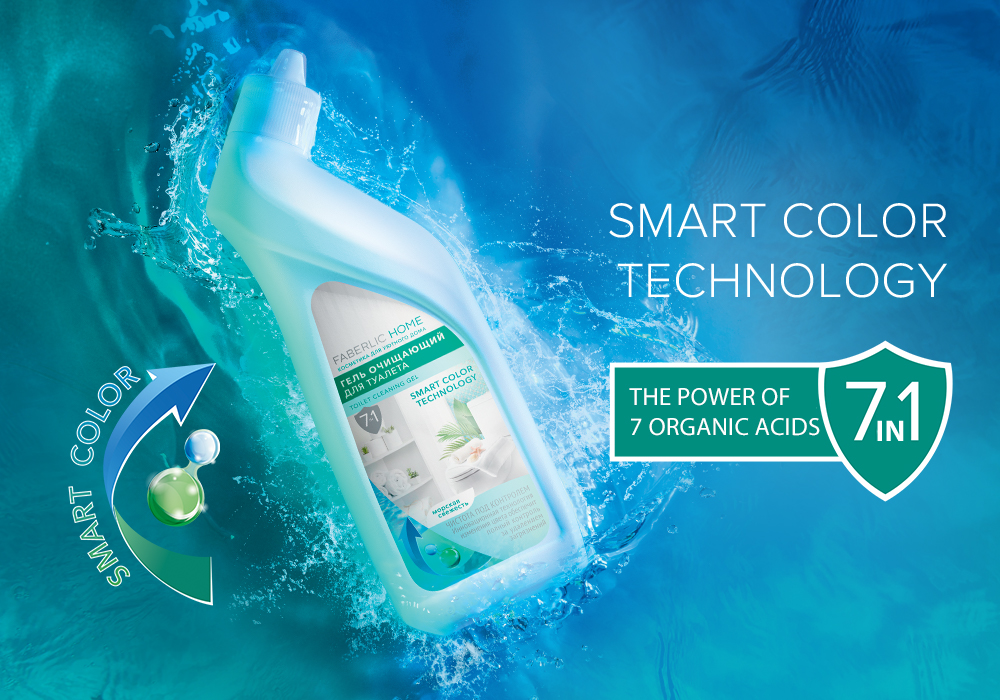 The most private corner of your house will shine with cleanliness! A new product in the catalogue, Sea Freshness toilet gel, will keep it in top shape.
It's a product with smart cleaning technology. It changes colour from green to blue while cleaning, so it's almost impossible to miss a spot. That means total control!
The gel consists of seven organic acids that get dirty jobs done quickly and effectively. It works under the toilet rim and even underwater. Removes limescale, rust, and toilet scale, plus kills bacteria. The product not only cleans, but maintains that cleanliness for a long time.
And as a bonus: a fresh sea scent that gets rid of unpleasant odours.