Sea and sand. New products in catalogue №9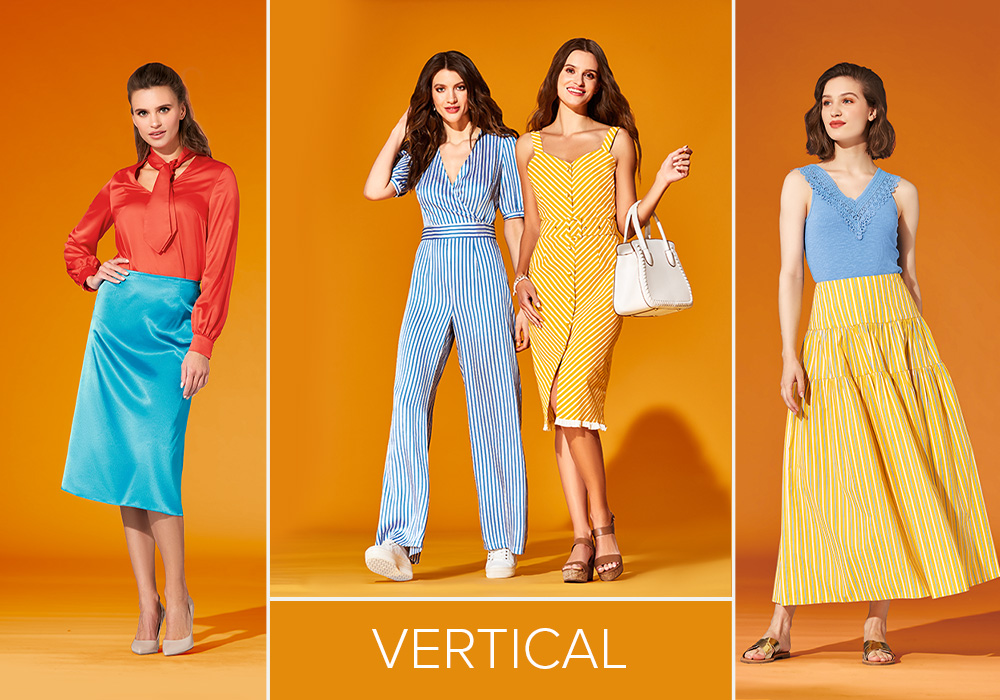 Saffron and denim are the current season's stylish duo. The Vertical collection is based on them. This collection was inspired by sea and sand. Comfortable cuts, a trendy striped print, and attention to details - everything you need to create spectacular summer looks.
The striped print isn't just for aesthetics: it has a practical purpose, too. Vertical stripes visually lengthen your figure, and if they merge in the center, it emphasizes your waistline and makes your silhouette more elegant.
The collection includes clothes with both loose and fitted cuts. The first kind hide imperfections, while the second show off assets. For example, the statuesque yellow and white striped dress with a wide belt focuses on your waistline, and the white and blue straight dress with a blouse-cut top draws focus to the skirt and hides imperfections in the waist and hip areas.
Dresses, trousers, blouses, shorts, and a jumpsuit will all look great in the office or at informal meetings. The collection also includes plus-size models for those with fuller figures.
.