A collection full of grace. New in catalogue №9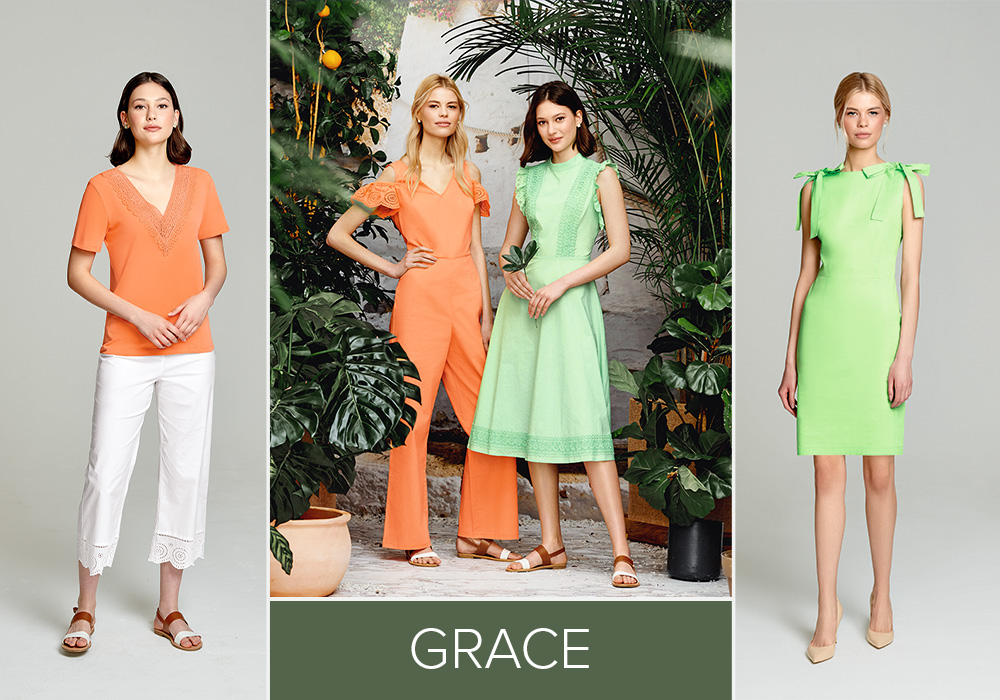 Elegant embroidery, lace trim, trendy perforations, white, saffron and mint symbolizing the freshness of a summer day, and natural cotton are the five main reasons to update your wardrobe right now!
The new Grace collection is the epitome of the word. Dresses have a special place in it. We have, for example, a mint sheath dress with decorative bows and a boat neckline. It looks classy, but at the same time is good for everyday. It's pure simplicity and uniqueness - just what you need for a summer full of romance!
Another mint model is a dress with a banded collar, lace panels, embroidery, and perforations. Made from 100% cotton. The dress has a fitted silhouette and a loose skirt. In summer it's comfortable to wear and not hot at all - plus, it looks incredibly beautiful!
A jumpsuit is one of the stars of the collection. A V-neck, open shoulders, and perforated drop sleeves, all in a monochrome saffron colour. Fantastic!
The collection can be perfectly paired with low-heeled shoes or flat-soled sandals in white or beige. And, of course, accessories - elegant and subtle.