Killer eyes with perfect wings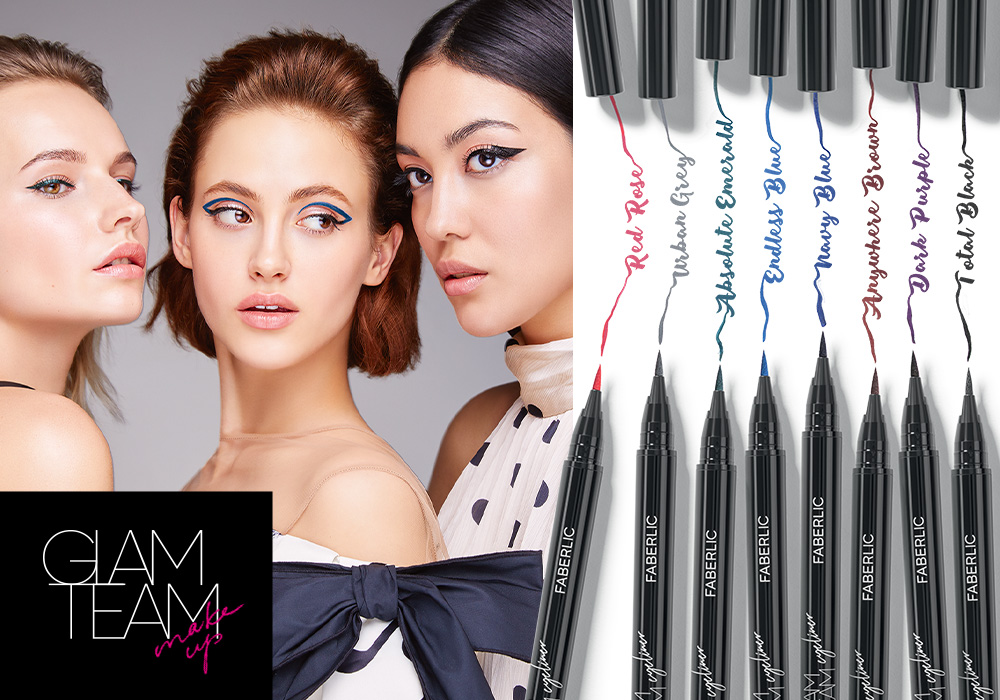 Making thin and even wings requires an eyeliner with an ultra-convenient brush or applicator. This new Glam Team beauty product is one of them. The marker has a solid felt applicator that easily glides on in a crisp, thin line. The long-lasting formula means you don't have to worry about correcting your wings all day long.
A shocking range of shades like you've never seen before! Red-pink, emerald, blue... Creating unique or extravagant makeup with colourful eyeliners is so simple. Black, graphite, and brown will serve as accents for classic makeup. Experiment with colours and wing shape to emphasize your eyes.
Try this glam new product at 35% off: catch the moment!