Hair revitalization: new product in catalogue №9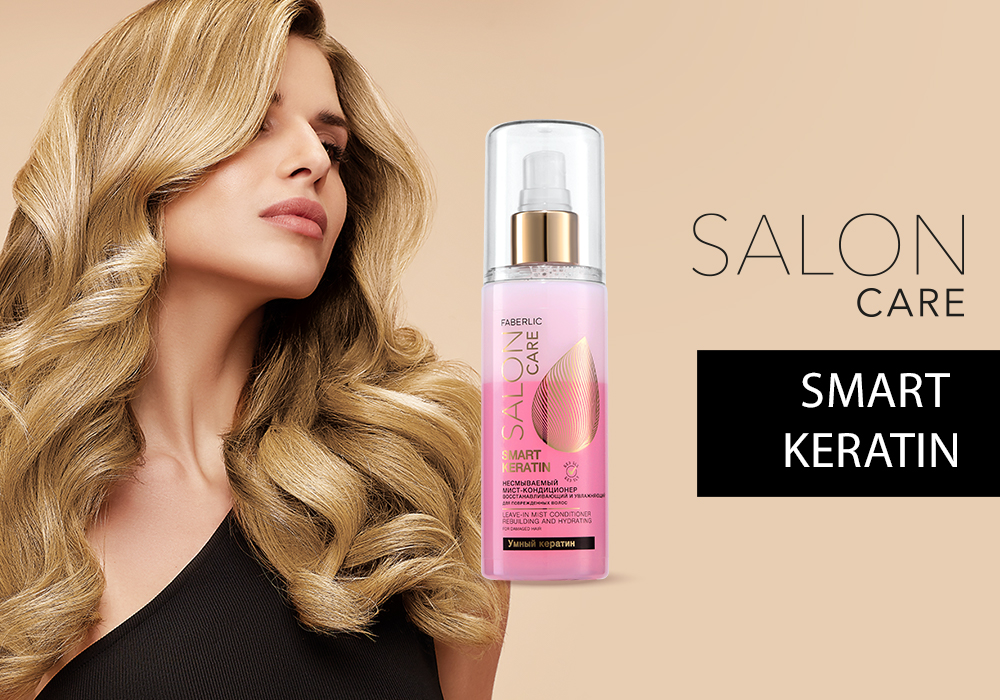 Damaged hair is a problem that affects almost every woman. Constant temperature fluctuations, central heating, cold air, sun, aggressive shampoos, and hairdryers hurt it and make it dry, brittle, and lifeless.
The Smart Keratin series is emergency care for those who aren't satisfied with how their hair looks. The newest product in the line is an leave-in mist conditioner.
A special formula with a powerful revitalizing complex restores and strengthens your hair's structure, and makes it more durable and bouncy. Hydrolyzed keratin intensively moisturizes hair and effectively protects it against overdrying. Reduces fragility and revives your hair, returning perfect smoothness and radiance.
Try the new product at 40% off!