We're going the same way! New product in cat. №10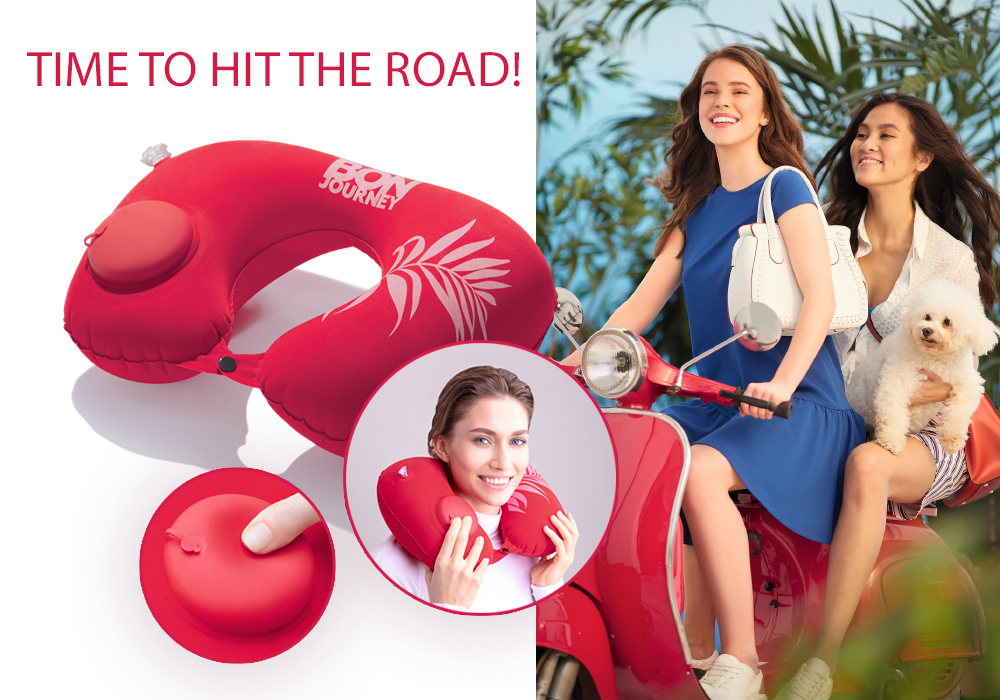 Pull up your roots and head towards the unknown! Borders between states, regions, and cities are gradually opening, which means that trips are already on the horizon. Meet the new product for those who don't want to sacrifice cosiness, even on the road!
The travel neck pillow will help you maintain a comfortable head position while sleeping or relaxing. You'll be able to reach your destination without neck pain, and even have a pleasant nap while sitting in an ordinary passenger seat! You won't lose this bright accessory amongst your clothes, and its summery design will keep you and your fellow travelers in a good mood.
Take it with you on a work trip or on vacation - it won't take up much space in your luggage. A convenient valve lets you inflate or deflate it in just a few minutes, or simply regulate firmness. A front snap securely locks in neck support - the pillow won't roll around your neck while you sleep.
This inflatable pillow will be your faithful companion on any journey, even if you're at the wheel. Make stops on the way and rest. Take care of your health and stay cheerful, because every day of summer counts!