Kitchen Pro! New products in catalogue №10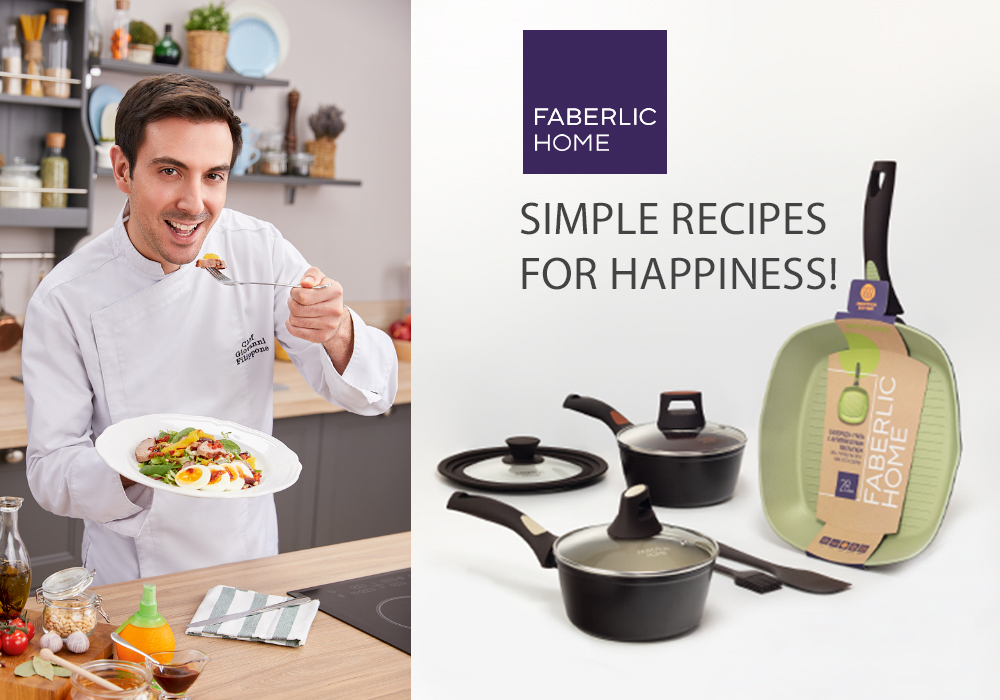 Prepare to create culinary masterpieces with new Faberlic Home products. Tested and recommended by Giovanni Filippone, international chef!
Use the grill frying pan with a non-stick coating to cook meat, fish, and vegetables on stoves of any type. This pan features a ridged surface. Excess oil flows down from your food into the grooves, and you won't need as much oil for cooking. Plus, these frying pans have a special spout that lets you drain the excess oil. Your food will be both delicious and healthy!
The saucepans have the same durable and long-lasting non-stick coating as the frying pans. And a lid is included. This pan is suitable for frying, boiling, braising, sauteing, and making sauces. Saucepans are perfect for cooking dishes that need to retain their liquid until the end.
The spatulas, wire whisk, ladle, brush, and tongs with a Faberlic-brand design are great accessories for all occasions. They make cooking easier and help you carefully handle ingredients and dishes. They won't damage non-stick coatings, do not absorb odors, and aren't afraid of high temperatures!