Don't just eat - eat in style! Eco dishes and accessories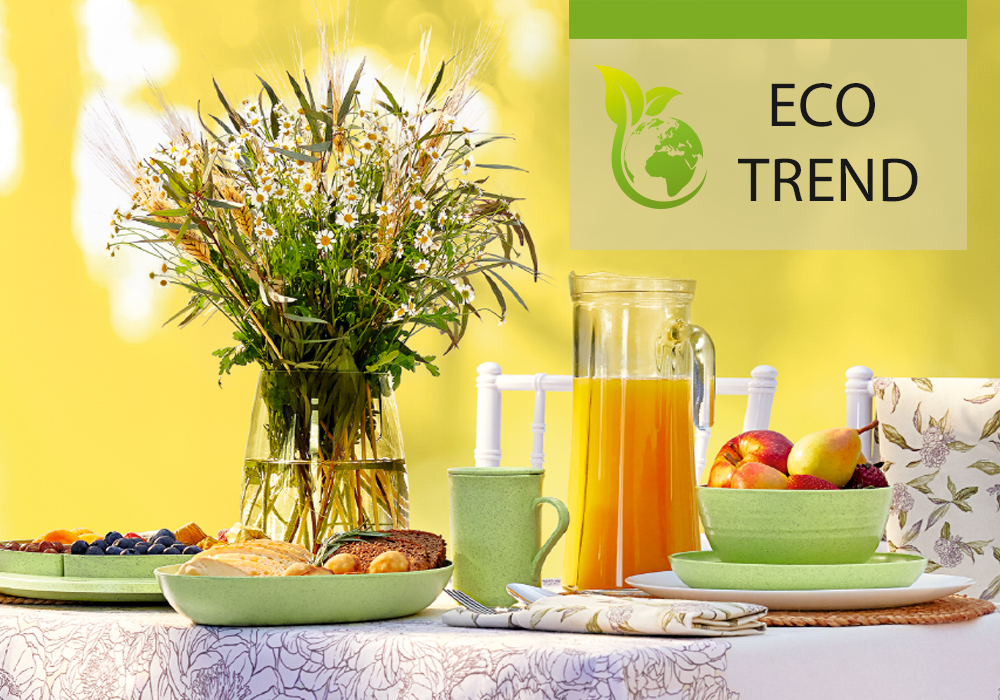 Setting the table is a special art. Anyone who knows how to do it well is showered in compliments from family members and friends, but most importantly, can cheer everything up while just serving breakfast. Get inspired to try out cosy eco-style at home and turn a meal into a little holiday.
Start with textiles. Our new collection contains a tablecloth, towels, potholders, and oven mitts with a floral print - just what you need in the summer! Noble shades and a stylish floral motif will fit any interior. All accessories are 100% cotton.
Dishes made from wheat fibres and polymers are beautiful, light, and solid. Easy to take with you on a picnic or to the cottage, because they won't break. Can stand tests of water, heat, and cold. Dishwasher and microwave safe, and can be safely stored in the freezer. The eco-material they're made from is non-toxic, eco-friendly, and safe for your health. The dishes also look stylish and unusual, and will freshen up your table settings for the entire season!