The harmony of summer days: New products in cat. №10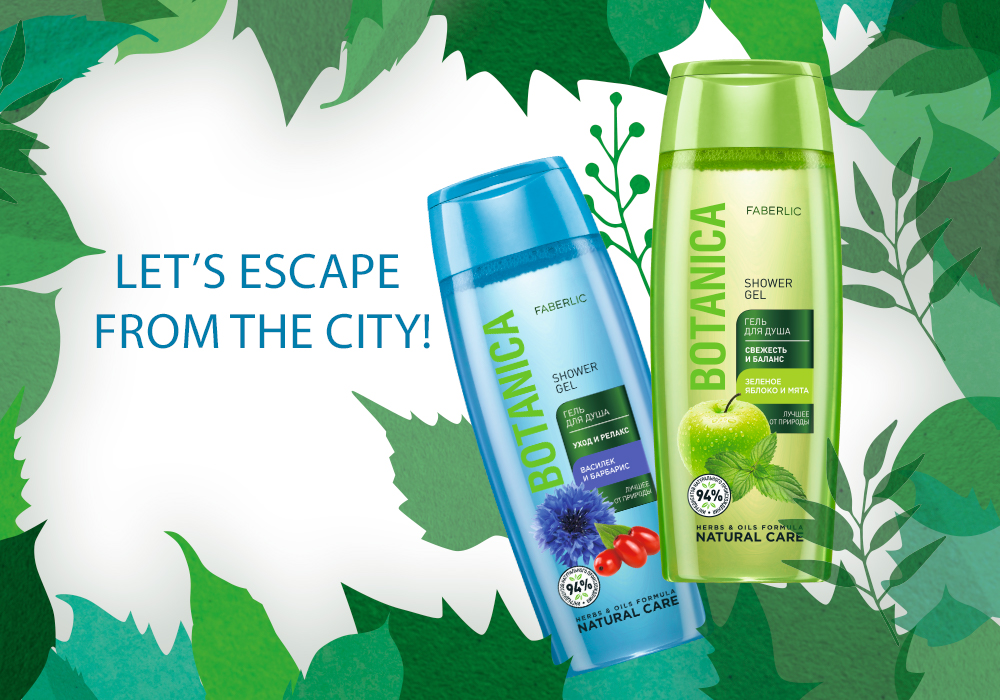 A field of cornflowers or an apple garden? Nature created places where you will want to daydream all day long, surrounded by flowers and herbs. We took these wonderful fragrances straight from nature to give you one more reason to smile and experience the harmony of summer days!
The Botanica shower gel line has two new additions. In the morning and evening, before going to bed, or after sports, they'll be right there to help you refresh and become a bit happier. The delicate formula gently cleanses your skin, moisturizes it, and makes it velvety.
Relax and Care shower gel with the subtle fragrance of cornflowers complemented by notes of sweet barberry takes you to an atmosphere of carefree sunny days.
Freshness and Balance shower gel with the cool fragrance of juicy green apple and mint eases fatigue and gives you energy.
Try these new products at the best price of the year: only 85 rub.!