Fresh for your skin: new products in catalogue №10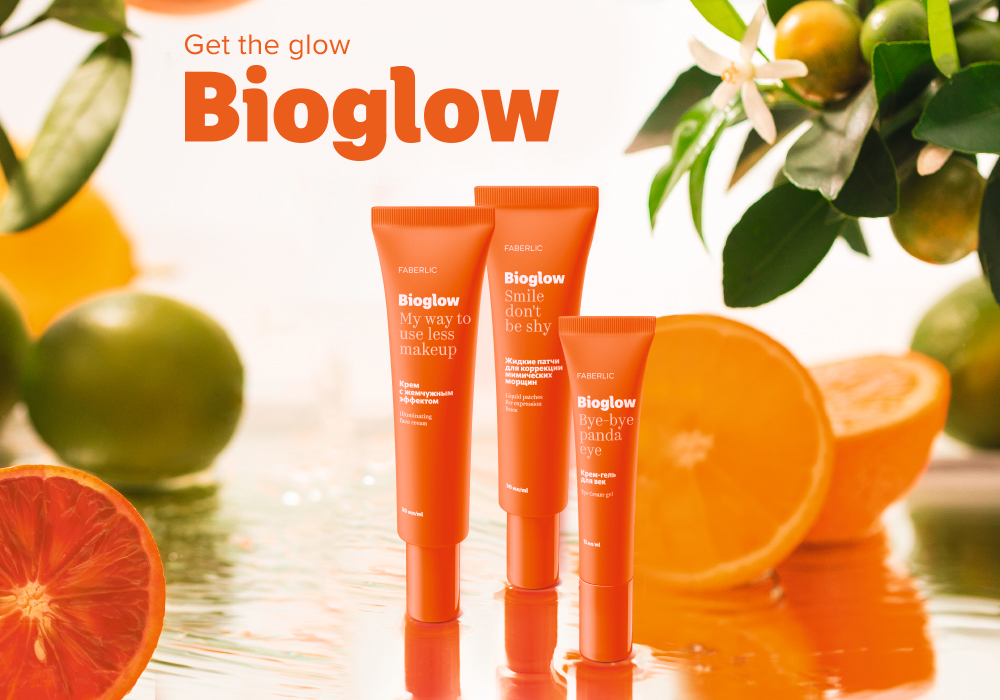 A refreshing shower, fitness, and citrus freshness - a perfect morning to charge yourself up for the day! Your skin wants to stay energized too. Awake it with products from the new Bioglow beauty line with the bright, sunny scent of Sicilian tangerines.
The eye cream gel, liquid patches for correcting worry lines, and a cream with a pearlescent effect all contain vitamins C and B3 (niacinamide). These vitamins are 20 times more beneficial to your skin than the ones you take internally! The products also contain the patented Faberlic Novaftem-O2® complex that delivers oxygen to deep layers your skin, increases cell respiration, and activates metabolic processes.
Eye cream gel stimulates local microcirculation and helps decrease dark circles under your eyes.
Liquid patches for correcting worry lines contain a muscle relaxant to relax muscles and even out your skin. Can be applied on both lower and upper lid, forehead, and in the smile line area.
Cream with pearlescent effect makes your face look flawlessly fresh. The light texture with pearlescent particles evens out your skin tone and gives it healthy radiance.