School is cool! New products in catalogue №11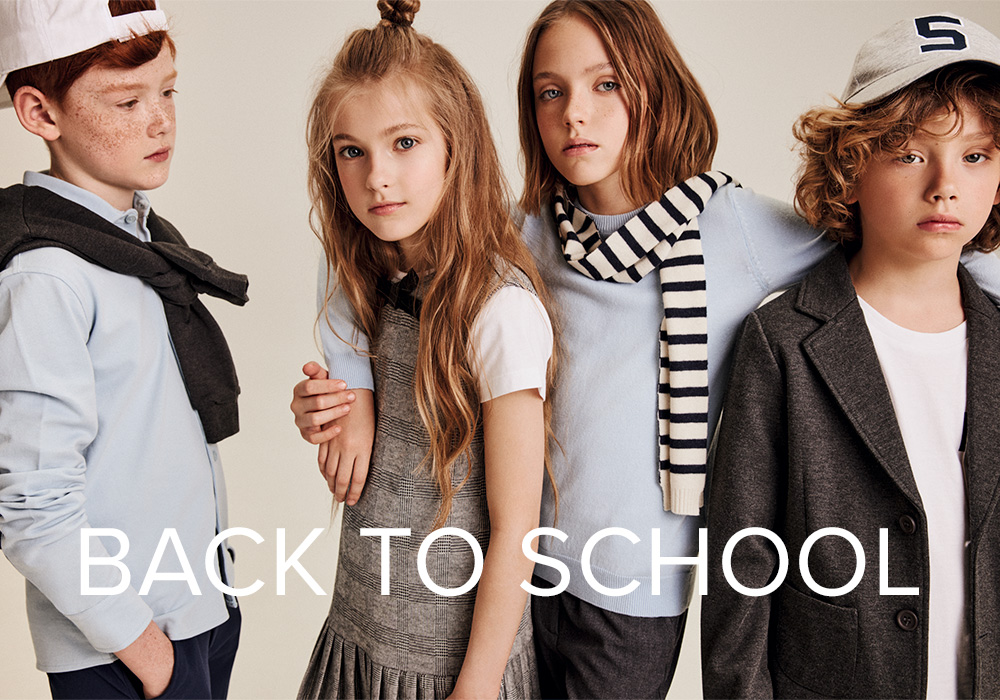 It's time to get ready to go back to school! Gather up your textbooks, notebooks, backpacks, coloured pencils, and, of course, pick out a uniform. Let's make this school year a good one - get ready for good grades and lots of new knowledge!
The Back to School collection is clothing that makes studying a delight. The pieces make a great basic wardrobe for your child. The collection includes jersey trousers and jackets, pleated skirts and knit vests, dresses, turtlenecks, blazers, and shirts: everything to help boys and girls bring their A game every day.
Classic strict cuts are combined with bold and trendy ones. But the best part is the details: romantic bows, original prints, and embroidered crests. The collection's colour scheme is understated. The only exception is the bomber jacket with a bright "fiery" print, which will warm you up and add some colour to overcast autumn days.
The fabrics in the collection are pleasant to wear and easy to care for. Little fashionistas will be comfortable both at their desks and at recess, and mums won't have to worry about how to keep their jackets clean
.