Untangle the situation! New product in catalogue №11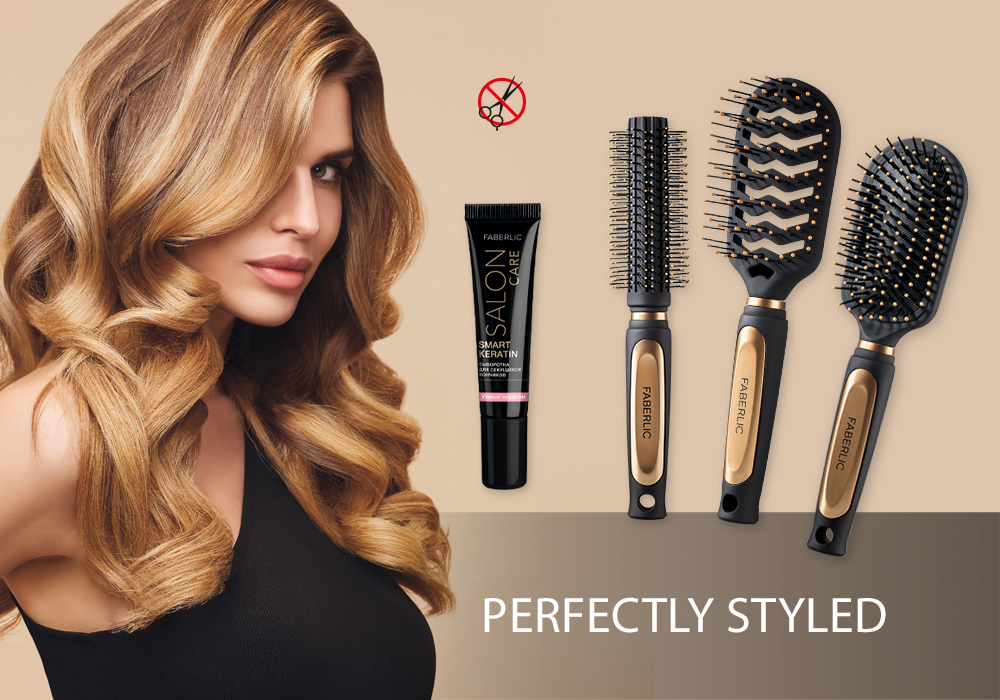 If hair looks lifeless and tangled, and you have a lot of split ends, it's time for drastic measures! Salon Care serum from the Smart Keratin line is specifically designed for targeted hair restoration.
This is not a minimalistic regime: it is a product for daily, but deep hair care. It will help make your locks look healthier, faster. If you spend a lot of time out in nature, use a hair dryer or curling iron, or color your hair, this new arrival is for you. For maximum effect, it's best to use this product together with other products from the same line.
Its intelligent formula means the serum seals split ends and strengthens hair structure from within. Smart keratin protects each strand from environmental effects, prevents breakage, and eliminates tangles.
Apply serum to dry or damp hair. Do not rinse out.
Try this new product at a super price in catalogue №11: 40% off!