Treasure of the ocean: new product in catalogue №11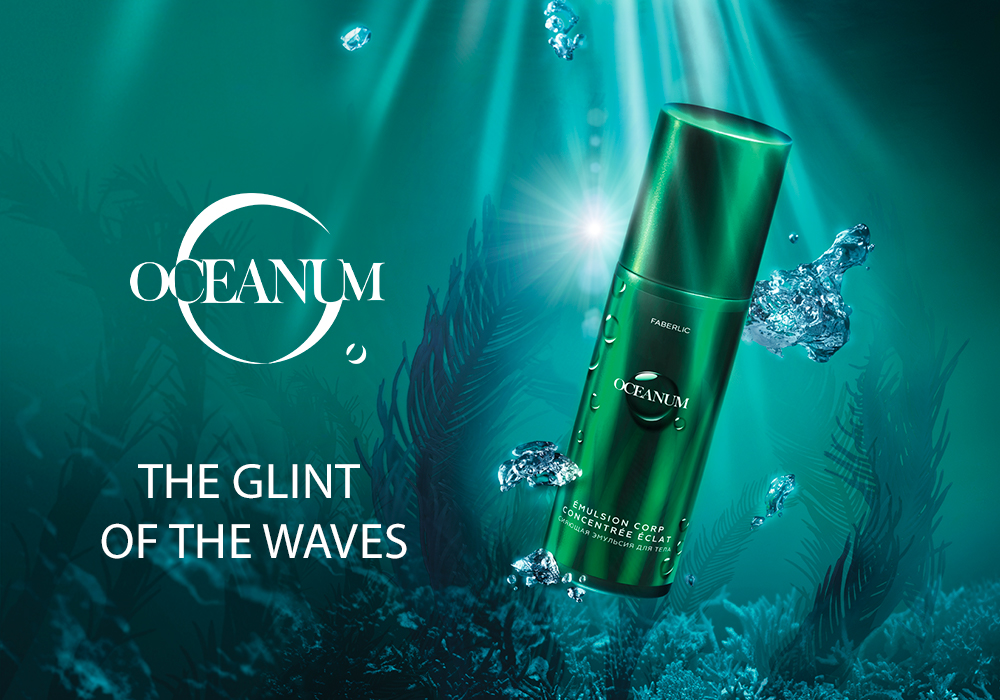 The Oceanum series has already given us many treasures: products with the unique Aspar'Age™ complex made from rare kelp and minerals. With the addition of our trademark Novaftem-O2™ oxygen complex, it protects young cells from the toxic signal of aging cells. This releases a "youth impulse", and tired skin is awakened to life!
Beauty finds in the Oceanum series are as limitless as the secrets of the ocean. We have a shining body emulsion in the new catalogue! Daily skin care will be even more pleasant and varied, and your summer looks will be even more spectacular! Fine sparkling particles in the emulsion give skin a natural glow. The luxurious formula restores water balance, making skin more toned and supple
Apply the product to skin right after showering and distribute evenly over skin. The soft, melty texture is quickly absorbed and won't leave traces on your clothes - absolute perfection!
Try it for just 299 rub. when you buy any Oceanum product.