A place for everything: new products in catalogue №11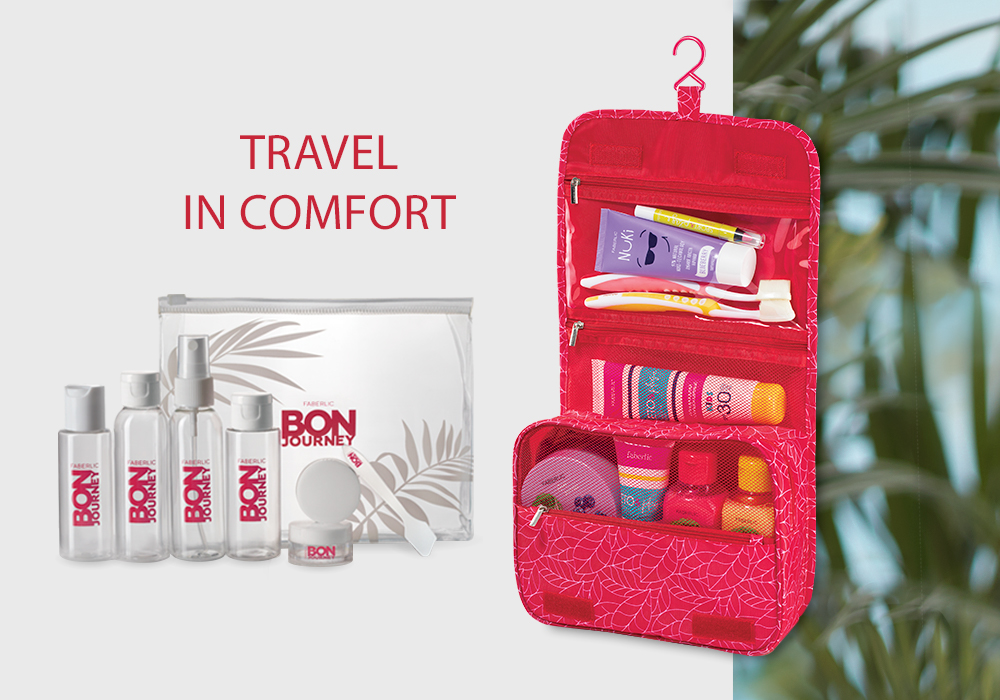 Traveling light but comfortably is our motto this summer. Wherever you go, keep the essentials close at hand. Feel like you're at home when you're on the road!
Every adventure lover should have a travel bottle set. It comes with six bottles of various sizes, a convenient cosmetics spatula, and a moisture-proof, zip-lock makeup bag. These convenient, travel-ready containers will hold all the skin and hair care products you need - take them with you so you don't waste time on your journey. The kit is also great for the gym.
Not a fan of mini sizes? Then have a look at the travel beauty bag with three compartments. It has a convenient hanging hook, which comes in handy in places like, for example, a train.
The bag's upper compartment is moisture-proof. It's the perfect place to store your toothbrush and toothpaste. The middle compartment can be used to hold small tubes, cotton swabs, or sponges. The lower compartment is the largest, with a stable bottom. Great for creams, shower gels, and shampoo - it can hold full-size products. All the pockets have zipper closures, and the vanity bag itself has velcro. When folded up, it is a compact accessory that won't take up a lot of space in your suitcase. Keep everything in its place - it's convenient, practical, and reliable!