Summer herbarium: Herbal Tea collection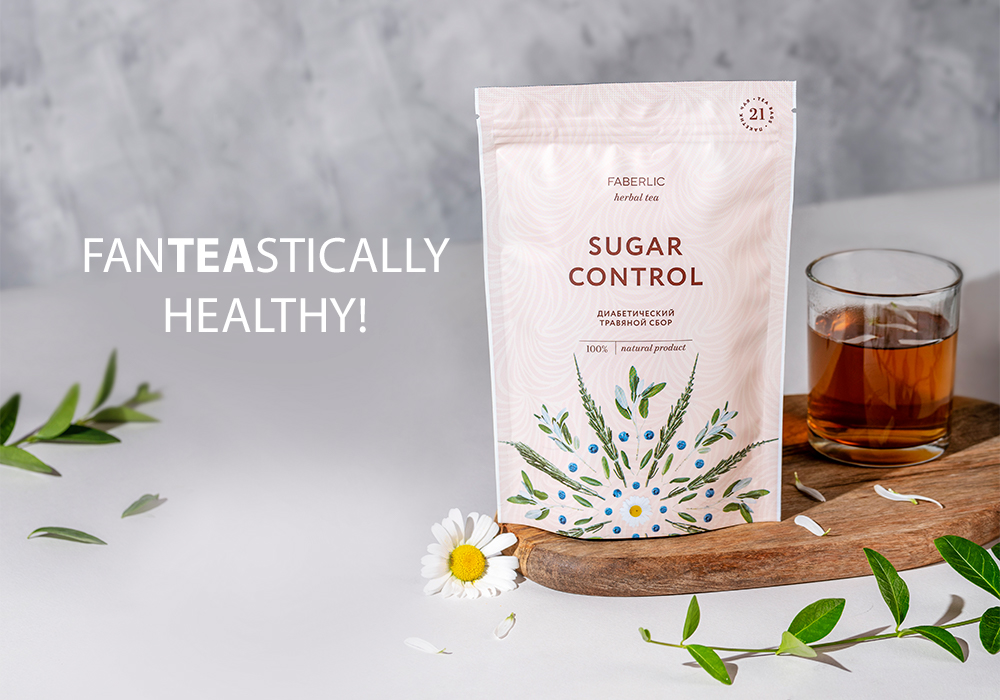 Often times all you need for happiness is a cup of something delicious and fragrant. Let your happiness know no bounds! The Faberlic Herbal Tea collection is 10 herbal blends made from plant shoots, flowers, fruits and bark that will surprise you with not only their delicate and refined flavor, but also with their benefits.
Each type offers complex support for your well-being and is targeted at specific problems.
– Antistress Herbal Tea helps fight stress and soothes you when your nerves feel overloaded.
– Sugar Control Herbal Tea is recommended as an additional supplement if you have diabetes.
– Broncho Herbal Tea eases symptoms of respiratory illnesses, which is especially relevant during cold and flu season.
– Citonorm Herbal Tea is useful as an additional supplement for gynecological, kidney, or urinary problems.
– Cardio Herbal Tea strengthens the cardiovascular system, helps normalise heartbeat, and calms.
– Gastro Herbal Tea improves gastrointestinal tract function, has an antibacterial effect, and relieves inflammation.
– Antiparasit Herbal Tea has a decontaminating effect and helps boost strength in a weakened body.
– Detox Evening Herbal Tea normalises digestion and improves metabolic processes. Helps eliminate toxins.
– Detox Morning Herbal Tea has a gentle detox effect, energises you for the day ahead, and improves overall well-being.
– Diuretic Herbal Tea improves excretory functions, strengthens the immune system, and reduces inflammation. Will be available in catalogue 12!
Each package includes 21 teabags of 100% natural blends.