Here to help! Multifunctional blender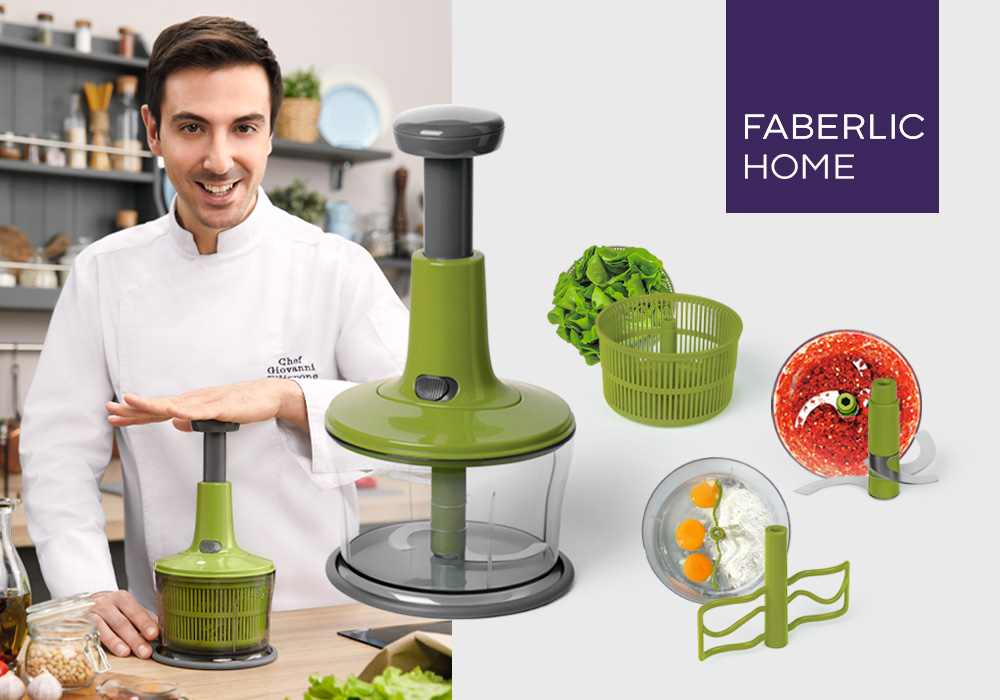 We know you sometimes wish you had ten arms. Our multifunctional helper is your go-to in the kitchen. Chop, blend, dry - quickly, thoroughly, and with no power needed! The device works because of the press handle that you raise and lower to rotate the attachments. Unlike a food processor, this device won't take up a lot of space, plus it will help you save time - and keep your manicure looking fresh.
The high-quality plastic bowl won't absorb smells. It's clear so you can fully control the preparation process. The anti-slip bottom means the device will stay securely on a surface.
The stainless steel blade attachment can quickly chop fruits, vegetables, and nuts. It is also useful for making frosting, sauces, or light dough. A mixing attachment and drying attachment are also included.
Try this new product and make cooking a delight!