NEW OFFICE COLLECTION. New in catalogue №12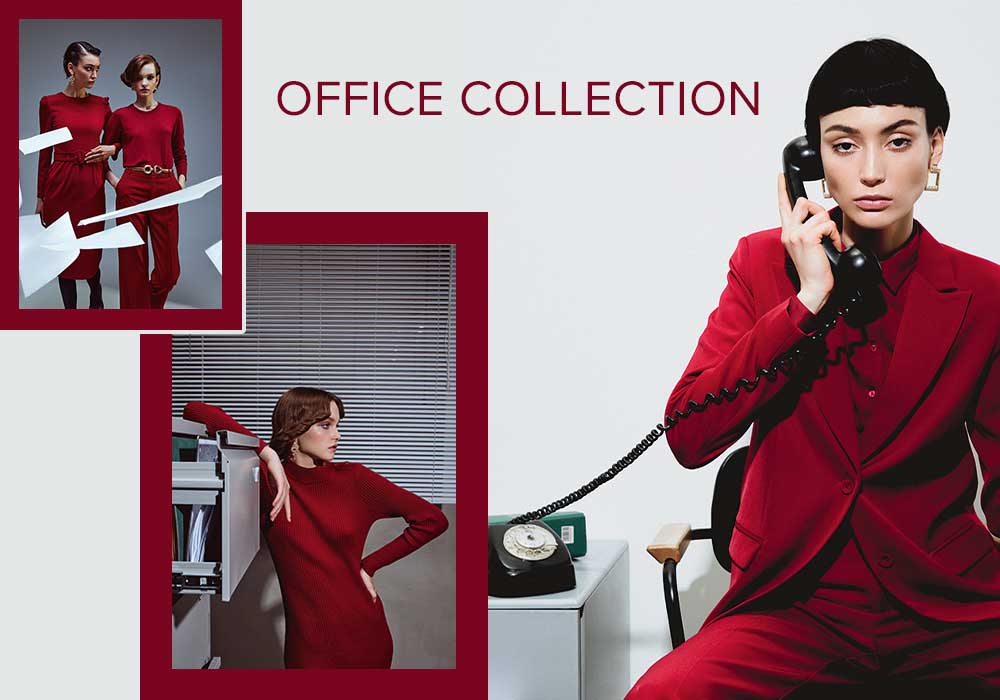 No-nonsense, sophisticated business style has become an integral part of the lives of millions of people. Psychologists have found that even before you start a speech or a negotiation, you can win over opponents or future partners. Appearance is often the decisive factor, according to experts. Our new OFFICE COLLECTION includes the top trends and tendencies of business style so that you can find the perfect look for you.
The hottest trend in the collection is straight, loose palazzo trousers! They're a sophisticated and feminine piece that creates a sense of flight. Emphasize lightness and airiness by pairing them with a satin blouse or a thin knit jumper.
Another fashion trend at the peak of popularity in office style is houndstooth print. The OFFICE COLLECTION has models featuring this wildly popular print: a knit jumper, knit skirt, pantsuit, and straight knit dress. Houndstooth print goes amazingly with monochrome pieces.
Leave only positive memories and make the right impression - rise to the top with the new OFFICE COLLECTION from Faberlic.