Fabrics in perfect shape. New in catalogue №12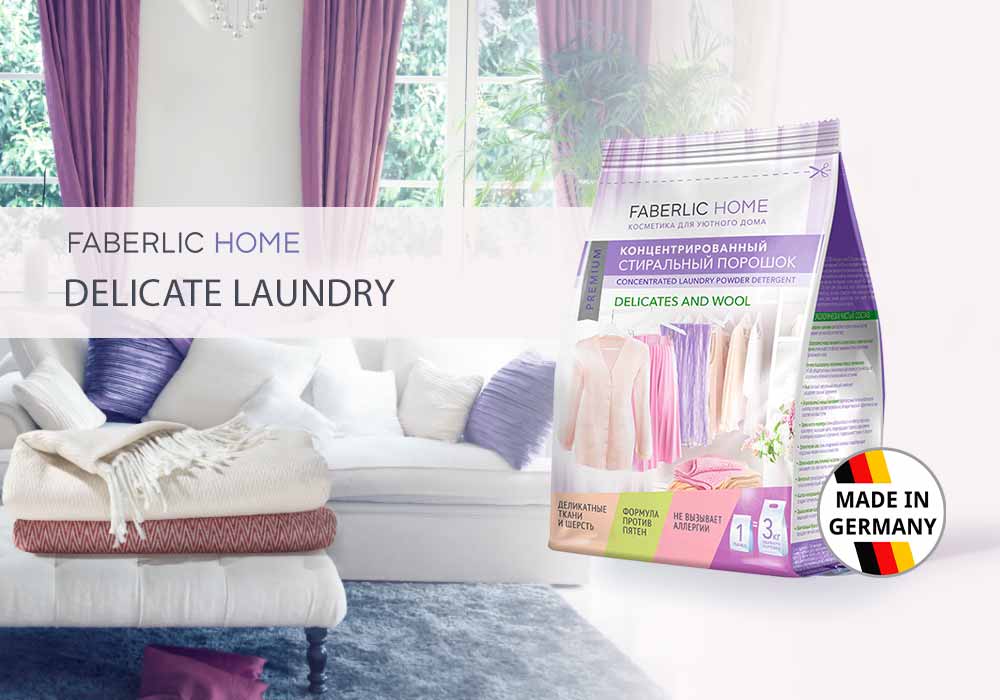 We are delighted to present new Faberlic Home concentrated laundry detergent for delicate fabrics and wool*. The unique formula not only effectively fights dirt and unpleasant odours, but is also gentle on fabric fibres, preserving the brightness of colours. The powder protects fabrics from shrinking, stretching, and pilling, keeping your favourite pieces looking like new.
We paid special attention to keeping the product's unique granular texture according to our high standards - it is not dusty and won't cause allergy symptoms. This detergent has been tested and approved for use by those with sensitive skin, and is suitable for use on the whole family's clothes.
Extend the life of your favourite cherished pieces with Faberlic Home.
*Suitable for all types of delicate fabrics, including knitwear, velour, chiffon, and modern synthetic materials. Can be used at water temperatures from 25 to 60°C.