Express cleaning! New product in catalogue №12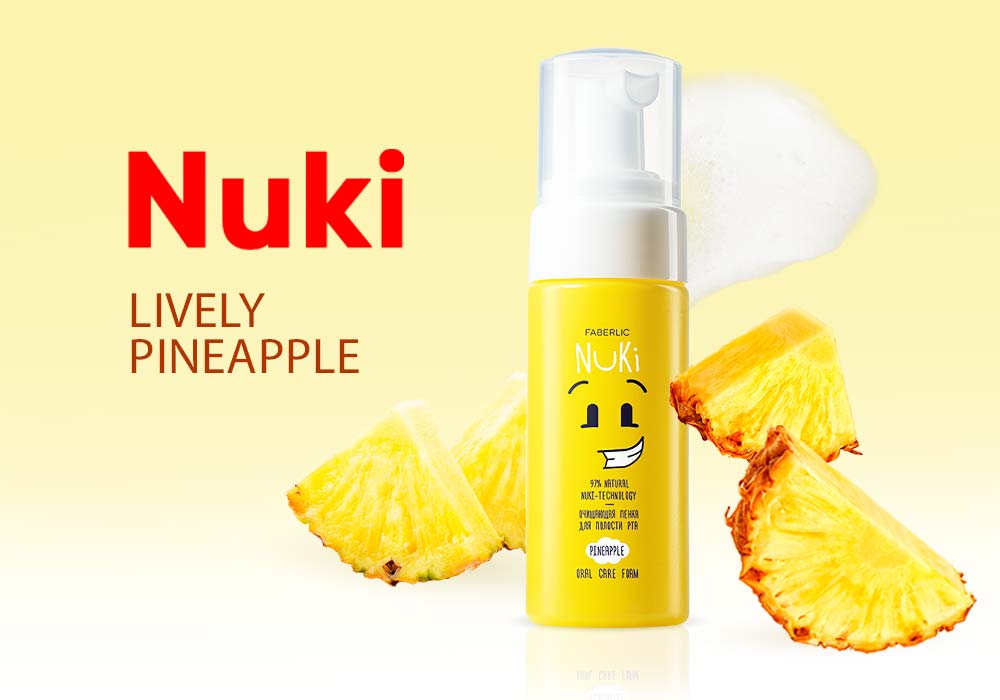 There's a unique pineapple addition to the Nuki series! The new on-the-go cleaning format will make oral care not only effective, but also convenient anywhere you are. The foam penetrates into the most difficult-to-reach places, cleaning soft plaque from teeth and freshening your breath. The product is perfect for anyone with braces, implants, or dentures. Convenient oral care format with no toothbrush or water needed.
The foam is specially designed for those who place a high value on their time and lead an active lifestyle. Take Nuki with you hiking, on a business trip, or to summer camp so your child's teeth and gums will be safely protected.
NUKI mouth cleansing foam (1813) is SLS/SLES- and paraben-free, and 97% of the ingredients are of natural origin, so the product is perfect for the whole family!