Rock & Glammy. New products in catalogue №12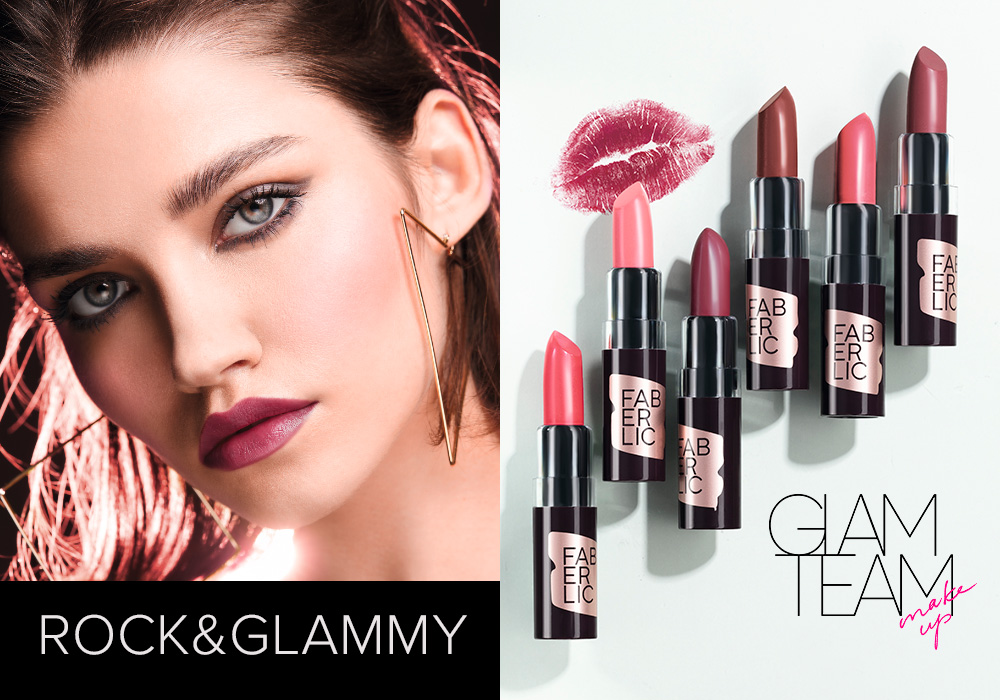 What type of makeup do you never leave home without? What's always in your purse? What adds the finishing touch to your look? That's right! It's LIPSTICK!
Lipstick leads the pack as a must-have in every woman's makeup bag. No look is complete without it. Meet our new Glammy lipstick!
The delicate, creamy formula moisturizes lips and gives them a satin finish. Glammy is formulated with lipstick tree oil, which has a powerful moisturizing effect and protects lips against UV rays and photoaging.
10 STUNNING SHADES ARE WAITING FOR YOU! CHOOSE YOUR COLOUR NOW!