Mango gives you sweet dreams. New product in cat. №12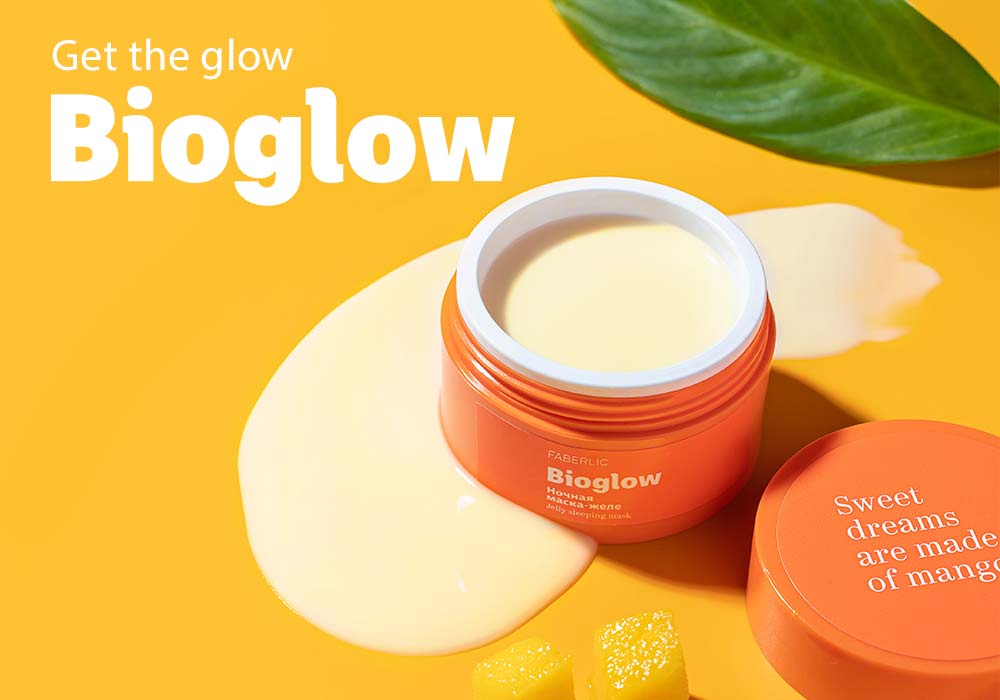 Bioglow, our sunniest beauty series, which features innovative Novaftem-O2® technology for delivering oxygen to the deepest layers of the skin and a vitamin complex, now has a new product: a jelly sleeping mask with a juicy mango scent.
The unique formula helps 'breathe new life' into skin cells, fill them with energy, and kickstart renewal processes. As you sleep, skin's natural moisture level is restored, cell regeneration is stimulated, and your complexion improves. The mask's light, flexible texture lies evenly on your skin, and the delightful scent of ripe mango boosts your mood.