Sebobalance program. New product in catalogue №12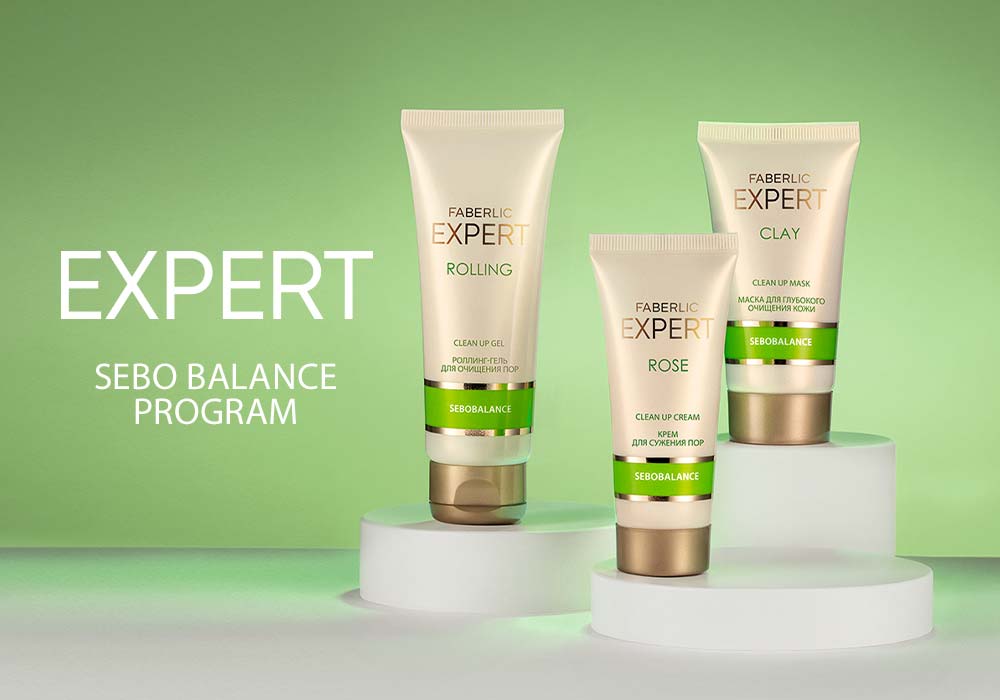 Your skin's condition reflects a number of internal and external factors, which differ depending on age, environment, and lifestyle. The main reason skin looks oily is increased sebaceous gland activity. This is called hyperseborrhea. The characteristic signs of oily and combination skin are wide pores, oily shine on the whole face or in the T-zone, blackheads, dull tone, and occasional white or red pimples.
Faberlic and a team of dermatologists developed the Sebobalance program, which works to control oiliness and fight enlarged pores.
Rolling gel for cleansing pores (ROLLING)
Gently removes dead skin cells and unclogs pores. Won't damage even the most sensitive skin. An alternative to mechanical facial procedures at salons.
Pore shrinking cream (ROSE)
Unclogs pores. This special product for evening skin texture is an at-home alternative to laser skin resurfacing.
Deep cleansing mask (CLAY)
Has an antiseborrheic effect, reduces inflammation, and regulates sebaceous gland activity - a great alternative to salon masks for oily skin.
The comprehensive Sebobalance program gently cleanses and shrinks pores, mattifies skin tone, reduces the frequency of pimples, and improves skin condition. Trust your beauty and health to the EXPERT series from Faberlic.