HD color is brighter than any scene! New in cat. №13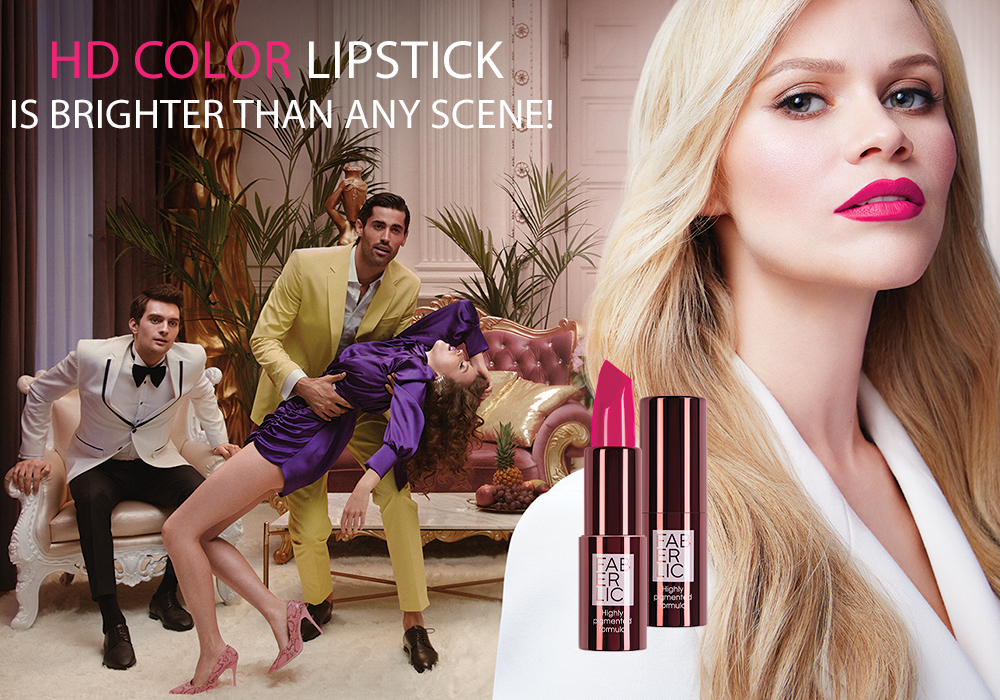 Meet the newest product in the GLAM TEAM series: HD color lipstick with high pigment concentration that gives you bright color from the very first application, and lip contour that stays all day long. The flexible texture is perfect for shaping your lips, and the specially-selected lipstick formula gives you a unique feeling of softness and comfort.
Get deep, rich shades from bold neons to classics in an exclusive palette from creative director Andrea Pesce. Easily unleash the full potential of your color with HD color lipstick.