An unforgettable kiss. New product in catalogue №14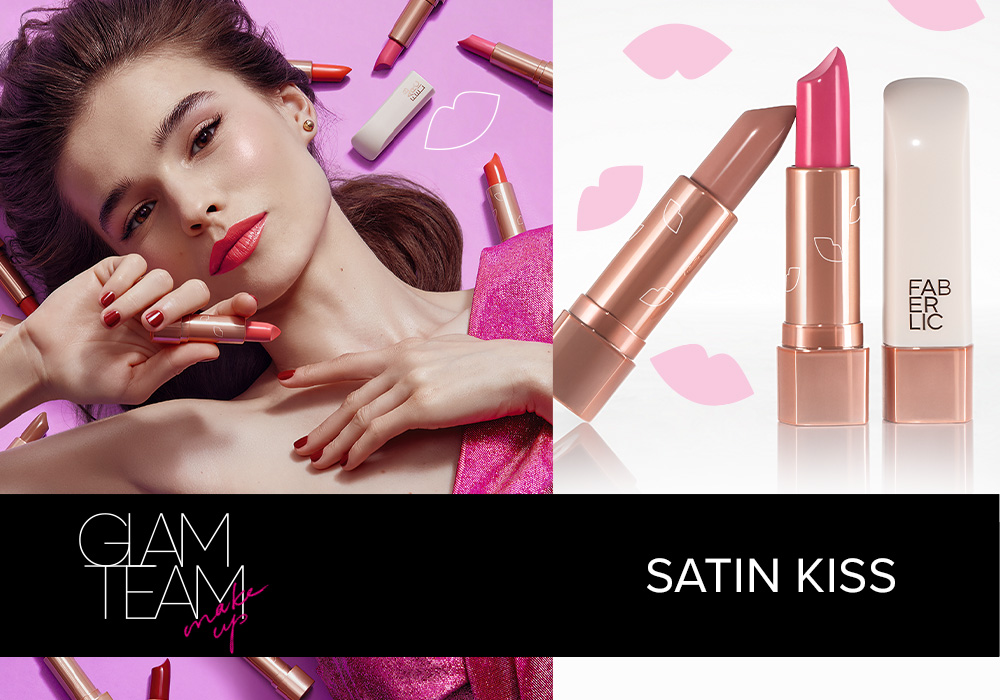 Millions of women use lipstick every day. It's easy to liven up your look and put yourself in a great mood: just apply your favourite shade to your lips!
Create a seductive look with the new Glam Team Satin Kiss lipstick. Its soft caramel-like texture means the lipstick glides smoothly over your lips, evening them out and making the surface of your lips glossy and perfect. Shea butter and vitamins A and E in the composition care for the delicate skin of your lips. We can say for sure that Satin Kiss lipstick is a masterful combination of colour, gloss, and lip care in one formula.
Get in the mood for bright, sweet kisses with Glam Team from Faberlic!