Stylish steps. New product in catalogue №14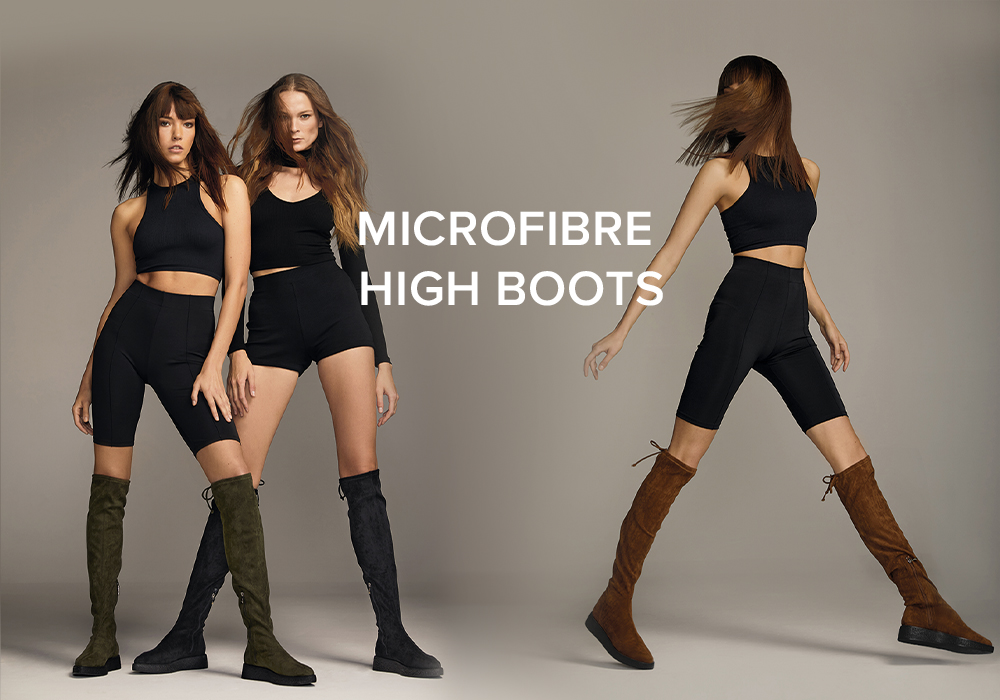 The microfibre material is made up of a polyester microfibre weave on a cotton base. This material is quite versatile. Microfibre is used to manufacture socks and stockings, track suits, upholstery for furniture, and to sew waterproof clothes and shoes.
Microfibre has several advantages that make it popular for shoes:
• Hygienic benefits because of the porous structure
• Won't lose its shape after prolonged contact with water
• Doesn't distort when exposed to different temperatures
• Resistant to chemical reagents
• It's lightweight and has a long service life
Faberlic presents a great new autumn product: Nicole high boots made from stretchy microfibre. The 55 cm boot shaft is eye-catching and spectacular. The stretch effect means they will fit around any size leg, and the thin laces let you fold and fix the boot cuff to your liking and preference.