Calorie-free desserts! New product in catalogue №15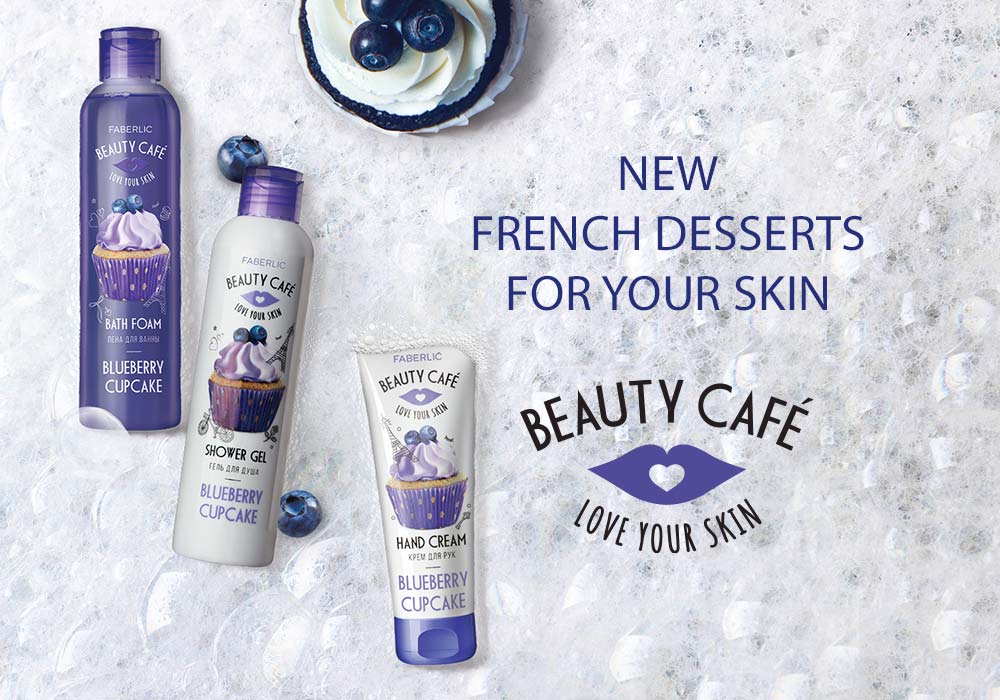 Dive into the atmosphere of a French café with exquisite desserts. Try new breathtakingly delicious Beauty Café sweets: Blackberry Cupcake, Strawberry Millefeuille, Lime Sorbet, and Banana Mousse.
Fragrant Beauty Café shower gels will not only cheer you up as you wash, but also provide full care. The products won't dry out your skin. They gently cleanse it, and won't leave residue behind. Those who love to luxuriate in a hot bath will especially appreciate the thick foam that envelops you like a gentle cloud. Hygienic and cosmetics products like body scrub, souffle, and nourishing hand cream will keep your skin healthy.
The updated Beauty Café series has a bright, juicy design and ergonomic packaging. Suitable for all skin types. Treat yourself to some calorie-free French desserts from Faberlic right now! Experience the moment when your skin says Ooh-La-LA!