The moment when you're ready for a mini! New in cat. №15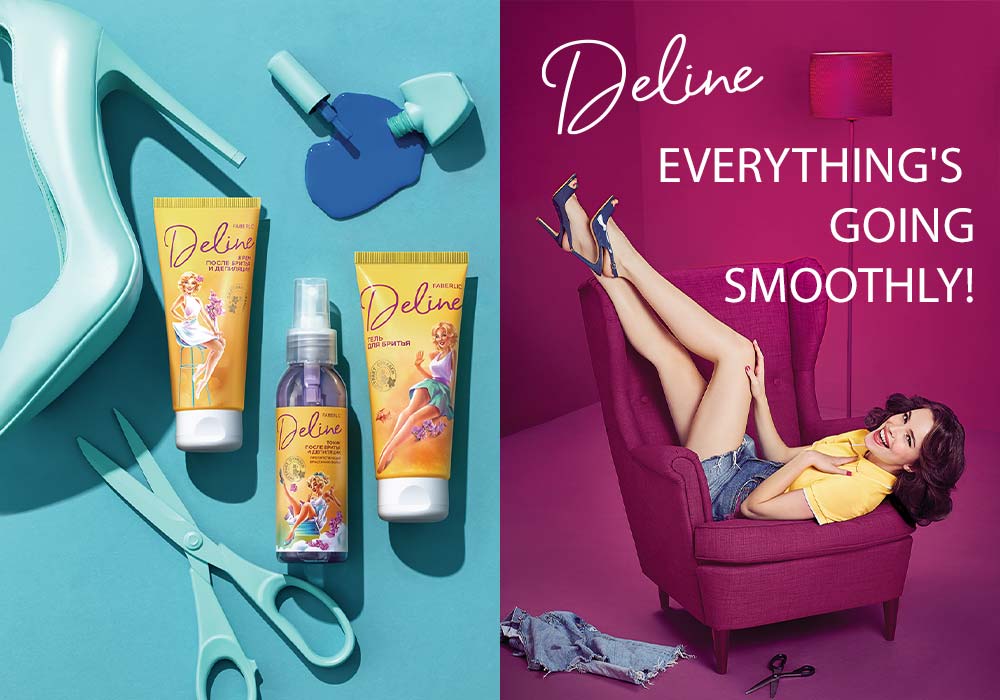 Waxing requires a gentle and individual approach. Success depends on your hair structure, pain threshold, and lifestyle. The new Deline series guarantees maximum results in the battle for perfect skin without a single excess hair!
Wax depilation strips easily remove even the shortest and thinnest hair without damaging your skin. The Deline series keeps your legs smooth for up to 28 days. Use the special cleansing oil after depilation to soothe your skin after the beauty procedure. Orchid extract eliminates irritation, and Brazilian murumuru palm seed butter deeply nourishes and moisturizes your skin.
Deline after-depilation cream will help enhance the soothing effect. The product contains an oxygen complex and oils that effectively soften irritated skin, plus it slows down hair growth and makes it thinner, meaning you don't need to do a procedure as often.
Special Deline products help prolong the sense of smoothness: the shaving gel helps your razor glide perfectly and protects your skin from nicks. Try the special tonic for after shaving and depilation to prevent razor bumps. The emulsion contains glycolic and lactic acids to gently peel your skin and allow free hair growth. Suitable for daily use.
New beauty formulas from Faberlic: everything's going smoothly!