Just the essentials - N4W formula. New in catalogue №15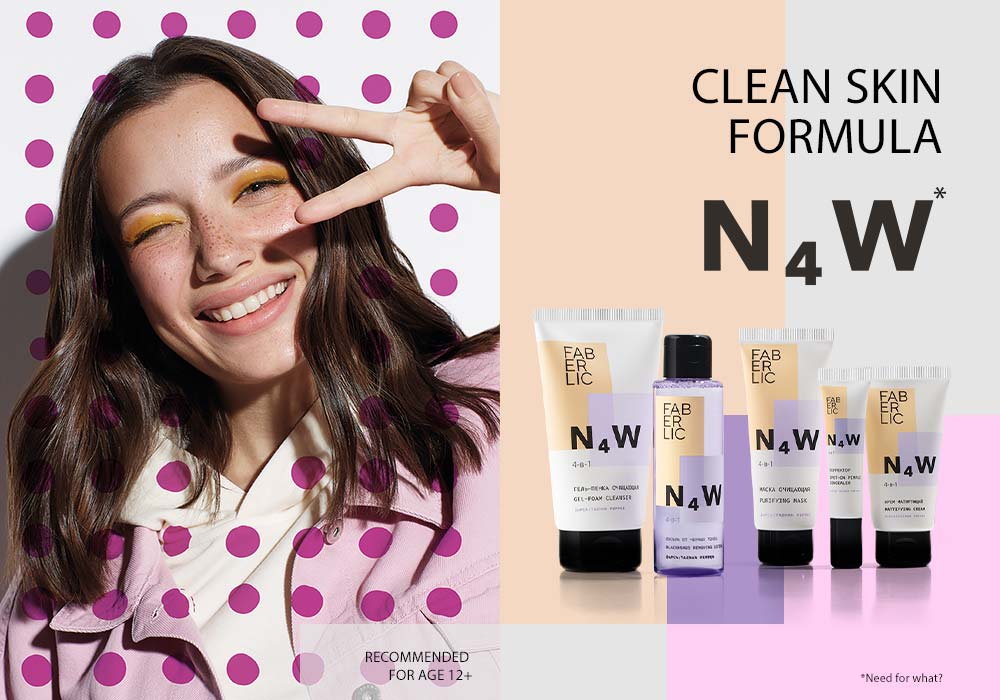 The new skincare cosmetics line N4W is designed especially for young people ages 12 and up. The components in the composition efficiently and uncompromisingly fight for clean and healthy skin.
Zn PCA is a pyrrolidone-carboxylic acid zinc salt. This natural component reduces sebum secretion and improves how it drains from glands, and accelerates the birth of new cells and death of old ones. Zn PCA suppresses the growth of bacteria that cause the appearance of acne. A skin-safe antiseptic with the ability to lock in moisture makes skin smooth and supple.
TAZMAN PEPPER™
This plant was widely used as in traditional medicine by the aborigines of Tasmania and Australia as a treatment or supplement. It is considered the healthiest pepper in the world. It's a strange but true fact that Tazman pepper extract has a calming effect, and removes sensations of discomfort and burning, skin inflammation, and irritation.
Our 4-in-1 Purifying Mask gently peels, cleanses pores, and relieves unpleasant feelings on your skin. Can be used as a mask, a scrub, and for daily cleansing.
4-in-1 Blackheads Removing Lotion eliminates acne, shrinks pores, and reduces sebum secretion.
4-in-1 Mattifying Cream normalizes sebum secretion, mattifies skin, evens out skin tone, and moisturizes.
4-in-1 Spot-On-Pimple Concealer instantly masks imperfections, regulates sebum secretion, removes blackheads, and eases unpleasant feelings.
4-in-1 Gel-Foam Cleanser cleanses your skin and removes sebum, can be used to remove makeup, intensively moisturizes, and keeps skin feeling comfortable.
Discover a new formula for clean and healthy skin together with Faberlic.