A First Class series - literally. New product in catalogue №15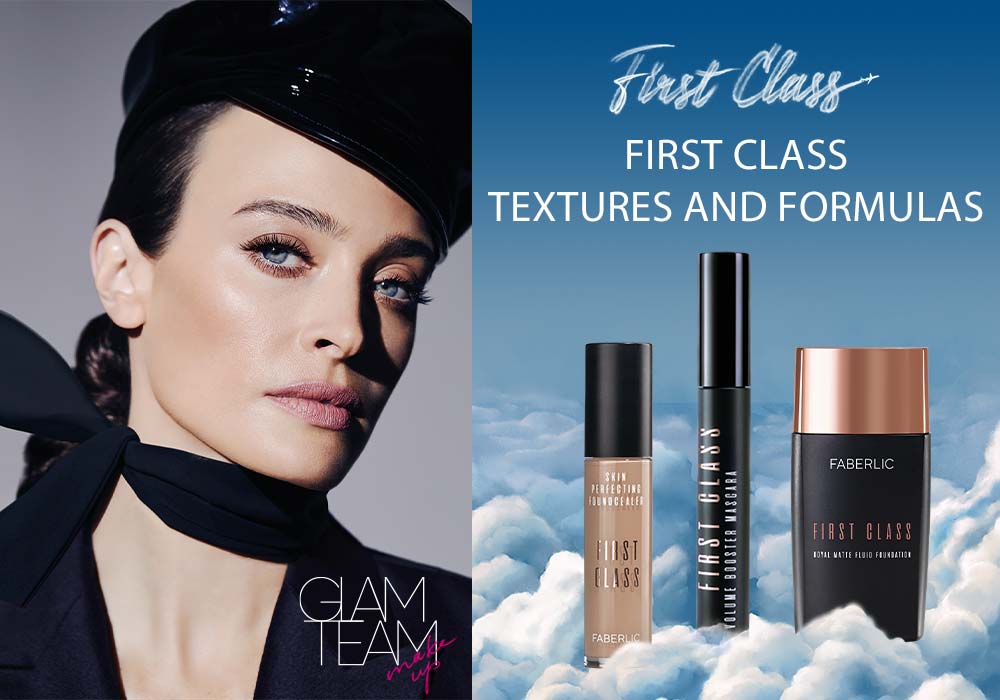 Our new First Class decorative cosmetics line is perfect makeup in one touch! The product is based on excellent textures and formulas, as well as a patented technology from Italian company INTERCOSHINE. Find yourself in a first-class world with this incredibly beautiful makeup from the Glam Team series.
Take your eyelashes to the highest level!
Volume Mascara
Ultra black mascara for out-of-this-world lash volume. The fibre brush with straight cutouts lifts and tints eyelashes in one movement. Unique polymers in the composition provide even, long-lasting cover without flaking or fallout around your eyes. This mascara creates a beautiful "fox eye" effect—lashes as long as possible at the outer corner.
Get rid of the baggage of imperfections!
2 in 1: Concealer and Foundation
The main perk of this product is its flexible texture, which won't crease in wrinkles or lines. The ultra-pigmented texture hides imperfections and creates an impeccable matte finish, and INTERCOSHINE technology gives you long-lasting, comfortable coverage. The large, convenient applicator lets you simultaneously apply and blend the product as a concealer and a foundation. Perfect matte finish and SPF 30 sunscreen in one. Try First Class cosmetics right now!