True colour! New product in catalogue №16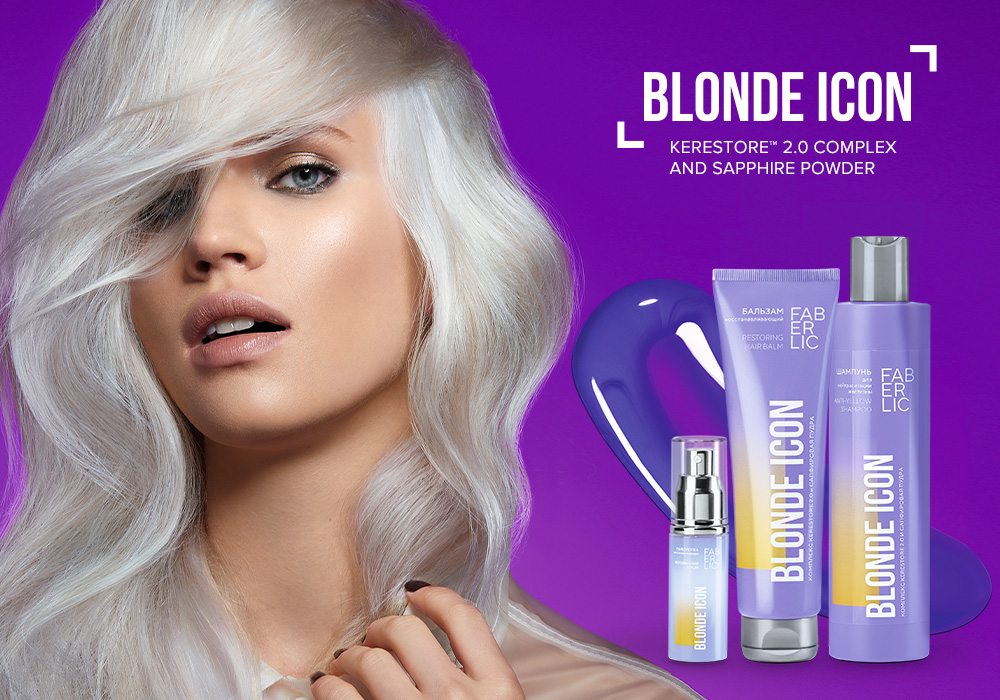 Our newest hair product series, BLONDE ICON, was developed with exquisite cool blonde shades in mind. The composition includes active complex Kerestore™ 2.0 and sapphire powder.
Kerestore™ is a keratin similar to human hair structure, and it targets and restores even the most damaged areas. According to research conducted by Croda (UK), this type of keratin thickens every hair up to 5%.
Sapphire powder is rich in iron and titanium, which give it its special blue colour. The stimulates collagen production, makes your hair soft, and gives it a luxurious radiance.
Anti-yellow shampoo
The shampoo contains purple pigments to keep your exquisite cool blonde toned, preventing unwanted yellowness. Suitable for frequent use.
Restoring balm for lightened hair
This product efficiently restores damaged areas of hair, filling them with strength and beauty. Use after BLONDE ICON shampoo to seal in the yellowness-removing effect.
Restoring serum for lightened hair
This serum with an innovative formula erases fatigue and keeps lightened hair from breaking. Recommended for use after each shampoo.