Perfect shimmer! New product in catalogue №16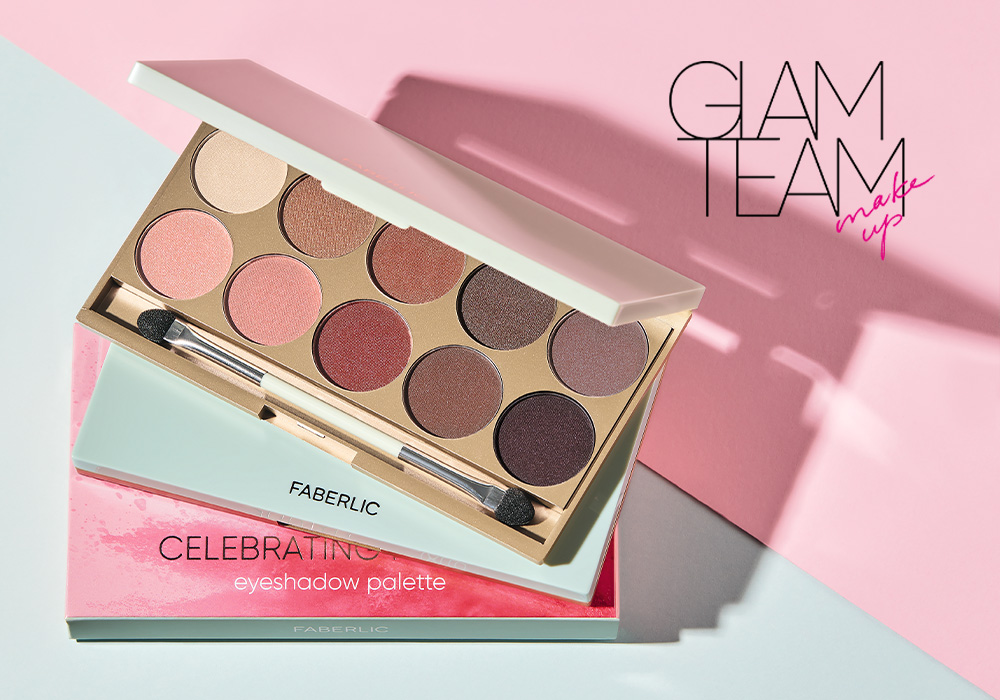 Cosmetics are essential for helping any girl or woman look younger, more beautiful, and brighter. The right makeup can highlight your best features, make your face more attractive, and hide imperfections, giving you self confidence.
It's important to choose eyeshadow shades that match to create a trendy and stylish look. Create spectacular transitions, play with colours, and find your own style with the new Celebrating Makeup eyeshadow palette.
Ten shimmering shades with a satin finish go perfectly with each other, are easy to apply, and blend wonderfully. The unique packaging, wide mirror, and convenient two-sided applicator included in the kit only make this purchase even better. Use shimmer to highlight your eyes with the new Celebrating Makeup palette from Faberlic.