L.OVE series. New product in catalogue №16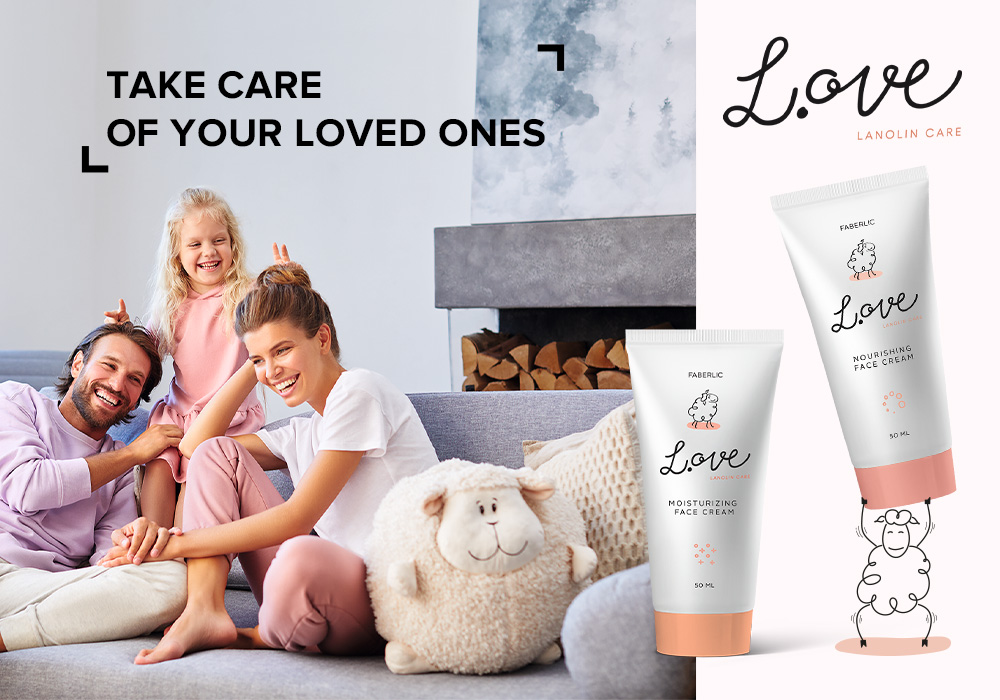 The new L.OVE cosmetics series is made with love, which is the key secret to its efficiency! The first letter, L, stands for lanolin. The last three letters, OVE, stand for oves, which is Latin for sheep. What's the connection?
Lanolin is a unique natural product that is produced by processing sheep's wool in a special way. After several stages of cleaning, it becomes an invaluable beauty ingredient with pharmaceutically-proven quality that perfectly softens, moisturizes, and protects your skin.
Our series includes seven creams that will wrap your skin in tenderness and care. L.OVE hand cream is especially recommended after frequent hand washing and using hand sanitizer. It intensively restores skin's natural barrier, increases suppleness, nourishes, and softens.
Lanolin is actively used in cosmetic products for hair care. The component coats each strand, penetrating deep into the structure to lock in the moisture that is so necessary for your hair's beauty and health, and gently protects your hair and scalp against negative environmental factors.
The L.OVE series is love and care for your loved ones in one bottle!