Everything is under control! New product in cat. №17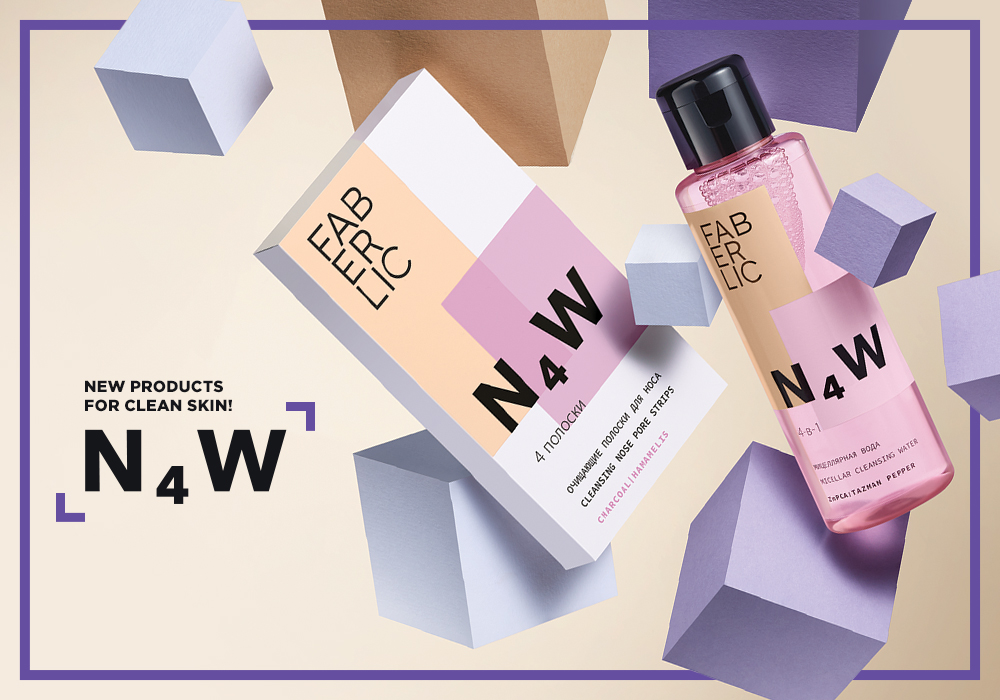 The N4W clean skin formula with Tazman pepper and zinc regulates sebaceous gland secretions while cleansing and mattifying young facial skin. This skincare cosmetics line is designed especially for young people ages 12 and up. The components in the composition efficiently and uncompromisingly fight for clean and healthy skin. Meet the newest products in the N4W series:
4-in-1 micellar water efficiently cleanses your skin of impurities and sebum, gently removes makeup, mattifies, and gives you a long-lasting sense of comfort.
Nose cleansing strips gently remove blackheads from hard-to-reach places, prevent outbreaks, help shrink pores, and mattify your skin.
Find out more about the N4W cosmetic products right now! Learn more >>