Multicleansing! New product in catalogue №18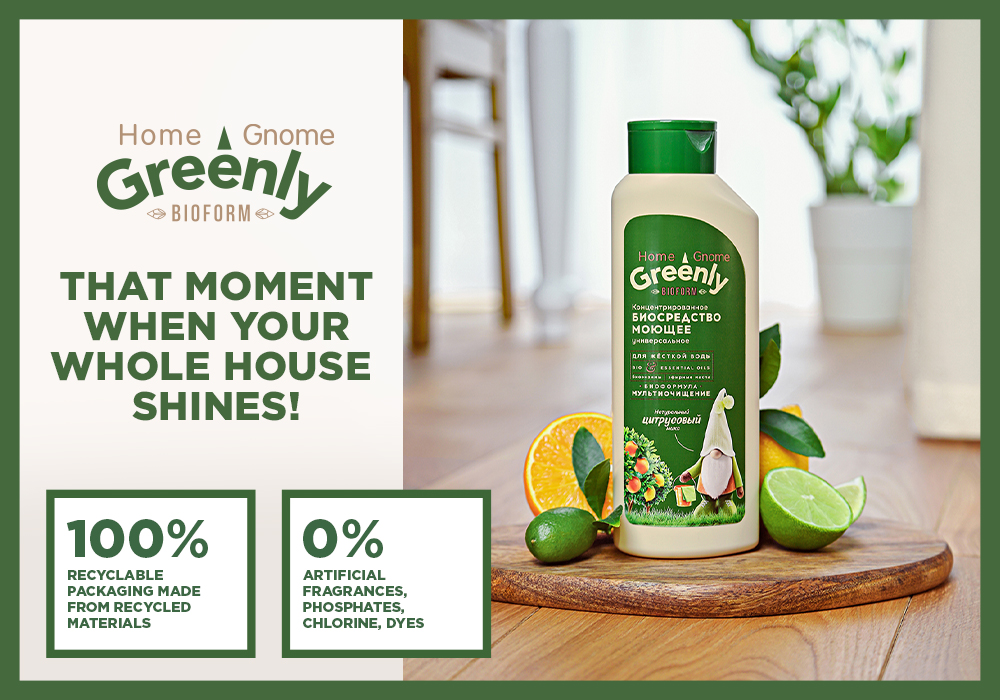 A clean home is a happy home! Every day we keep our home clean and tidy, wash the floor, dust the furniture, and get rid of dirt and allergens. We use a wide range of products to get perfect results, but sometimes they don't meet our expectations.
Try the new product in the Home Gnome Greenly series – a universal cleansing bio product with a citrus mix fragrance. Bio enzymes and an active water softening system in the product easily remove dirt, dust, oil, or limescale from any hard surface. Recommended for washing floors, walls, tabletops, plastic, tile, kitchen surfaces, faucets and sinks, and for use in children's rooms.